Kennedy Agyepong Needs to Slow Down and Take Stock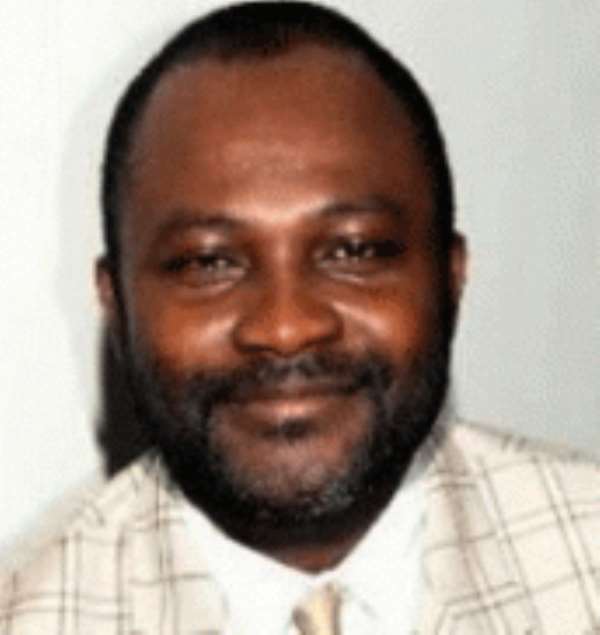 The New Patriotic Party (NPP) Member of Parliament for Assin-North's rather caustic assertion that in the wake of his alleged incitement of Asantes against Gas and Ewes, leading to his arrest by agents from the Bureau of National Investigations (BNI) and arraignment before an Accra circuit court on charges of terrorism and attempted genocide, the party's top hierarchy summarily abandoned him, is one that is very difficult to believe (See " 'NPP Is Not Worth Dying For; They Abandoned Me' – Kennedy Agyapong" Peacefmonline.com 6/8/12).
It is difficult to swallow such curious assertion because if anything at all, Election 2012 National Democratic Congress (NDC) party hacks have been working, literally, around the clock in a cynical bid to painting rank-and-file NPP members, supporters and sympathizers as criminal warmongers who have adamantly refused to unreservedly condemn Mr. Kennedy Ohene Agyepong's admittedly inflammatory remarks.
In particular, the Presidential Candidate of the New Patriotic Party, Nana Addo Dankwa Akufo-Addo, has flatly refused to draw any value judgments on the Agyepong saga, legitimately so because the matter is still before the courts, and any value judgment issued on the same by Ghana's former Attorney-General and Minister of Justice may definitely impact on the ultimate verdict of the courts.
The preceding notwithstanding, Mr. Agyepong is perfectly within his democratic rights to express his personal opinion on the way and manner that he sincerely feels the executive membership of his party has treated him. Such bitter gripe, rather than being impulsively and defensively countered by top-hierarchy members of the NPP, ought to serve as a prime opportunity for setting things aright, by responsibly and frankly coming to terms with the fact that his inexcusably intemperate rhetoric maugre, it was the gapingly apparent lethargy on the part of the NPP leadership in guaranteeing the protection of its members and supporters from violent attacks and intimidation by NDC hirelings, in the heat of the biometric voters' registration exercise, that prompted the Assin-North MP to voluntarily pinch-hit for a palpably defective party leadership.
In essence, rather than behaving like a bunch of abused pregnant women whiningly and desperately in search of pity and sympathy before a largely nonchalant international community, the NPP leadership could have promptly rallied party members and supporters and mounted a massive protest demonstration throughout the nation, in order to force the Mills-Mahama government into promptly reckoning with the righteous anger of eligible and potential Election 2012 voters.
Instead, we found almost every one of the NPP heavyweights sheepishly issuing largely perfunctory statements vehemently disclaiming the exact wording and tone of Mr. Agyepong's tirade, even while quite laudably insisting on the right of the Kencity Media chieftain to his justifiably righteous anger at the mischievously calculating indulgence of the Mills-Mahama regime at the cheap and crude politics of violent intimidation.
Nevertheless, it is equally imperative that we highlight the fact that the Assin-North NPP-MP put his staunch backers in an unpardonably embarrassing dilemma, when shortly in the wake of his tirade, the notorious hip-shooting Mr. Agyepong abruptly put his foot in his mouth by publicly confessing to having fathered at least four children by an Ewe woman with whom he was on the best of terms.
So in quite a logical sense, Mr. Agyepong is partly to blame for his anti-Ga and anti-Ewe rhetoric of vengeance. Needless to say, the sudden revelation of his conjugal affinity with an Ewe woman virtually reduced his staunch backers, as well as himself, to a laughing stock. It simply did not cast the Assin-North MP in a noble light.
What is amusing, though, is the fact that many of the National Democratic Congress' critics who have incessantly been attempting to depict the top-hierarchy membership of the NPP as one that is almost wholly composed of diehard Agyepong supporters, are now cynically and disingenuously demanding to know why it took their rabidly hated brother-in-law so long to arrive at the unarguably dubious conclusion that the New Patriotic Party is, after all, not worth dying for.
There is also one obtrusive character flaw of Mr. Agyepong's that is in dire need of repair and/or redressing if, indeed, the Assin-North MP has any political ambitions beyond occupying one of the 230 seats in Ghana's Parliament. And it is his rather unsavory tendency to reducing Ghanaian politics to a sheer matter of who has the biggest wallet and is capable of significantly bankrolling the NPP; and also his rather infantile tendency to belittle his political rivals and opponents who once worked for him as paid employees, almost as if he had, literally, collected these former employees from Alajo's mega-gutter and housed and fed them free of charge. This kind of arrogance simply has no place in serious Ghanaian politics.
*Kwame Okoampa-Ahoofe, Jr., Ph.D., is Associate Professor of English, Journalism and Creative Writing at Nassau Community College of the State University of New York, Garden City. He is Director of The Sintim-Aboagye Center for Politics and Culture and author of "Ghanaian Politics Today" (Lulu.com, 2008). E-mail: [email protected]