England 'bad boy' Care gets chance of redemption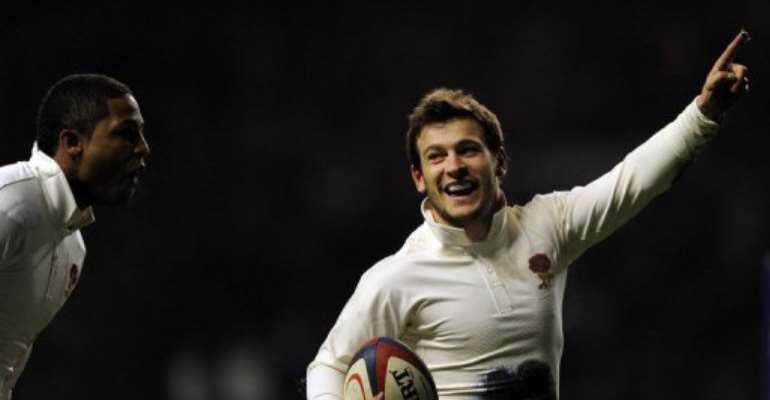 JOHANNESBURG (AFP) - England 'bad boy' Danny Care makes his first appearance in nearly a year Wednesday and hopes to create headlines on the field for a change.
Head coach Stuart Lancaster included the Harlequins scrum-half in his team for the first of two midweek matches against the South African Barbarians on a tour featuring three Tests.
England lost the first 22-15 at Kings Park in Durban last weekend and face the Springboks again this Saturday at Ellis Park in Johannesburg and a week later at Nelson Mandela Bay Stadium in Port Elizabeth.
Lancaster, who succeeded Martin Johnson after England made a last-eight exit from the 2011 Rugby World Cup, wants his 'dirt trackers' to excel against the Baa Baas at GWK Stadium in Kimberley and put pressure on the Test incumbents.
Among those he will be expecting much from is 25-year-old Care, who earned the last of 31 caps in a World Cup warm-up against Wales at Twickenham 10 months ago.
After being ruled out of the World Cup by a toe injury, Care was arrested four times in three months for drink driving and an alleged sexual offence and was ignored for the Six Nations in which England finished second behind Wales.
That achievement won 42-year-old Lancaster a four-year contract up to the 2015 World Cup in England and the new coach has emphasised discipline after several embarrassing off-field incidents during the World Cup in New Zealand.
"I am pleased with the progress made by Danny and the maturity he is showing. However, he is treading a fine line and must take advantage of the great opportunity presented to him this Wednesday," stressed the coach.
It is all change for England against the Baa Baas with none of the first Test starting line-up chosen and only two of the replacements -- scrum-half Lee Dickson and lock Tom Palmer -- on the bench in the northern Cape city.
"There is a lot of competition for places across the board and Wednesday gives these players a chance to lay down a marker, and for the whole squad to build some momentum toward the second Test," added Lancaster.
Lock George Robson leads the men in white in the absence of rested Harlequins team-mate Chris Robshaw and the pack includes flank James Haskell, who has completed a stint with New Zealand Super 15 outfit Otago Highlanders.
Veteran Charlie Hodgson partners Care at half-back, Wasps flier Christian Wade gets a chance to impress on the left wing and Anthony Allen and Jordan Turner-Hall team up at centre.
The South African Barbarians enjoy a rare outing with Super 15 and Currie Cup fixture lists curtailing opportunities in recent seasons, and the side is built around seven Eastern Province Kings and five players from Boland.
Kings inside centre Wayne Stevens captains the Baa Baas, who will be coached in both games by Jimmy Stonehouse from the Mpumalanga Pumas, who were relegated last season when the Currie Cup premier league was trimmed to six sides.