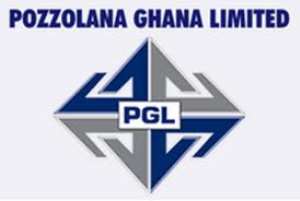 Takoradi, June 12, GNA - Ghanaian building contractors have been encouraged to patronize locally manufactured cement to boost the socio-economic development of the nation.
Pozzolana cement is manufactured locally with local raw materials such as clay and palm kernel shells, which are relatively affordable, compared with other cements on the market.
The Managing Director of Pozzolana Ghana Limited, Mr. Vivek Garg, made the call at a ceremony in Takoradi on Tuesday, to introduce Pozzolana cement to the people of the Western Region.
Mr Garg, however, indicated that the Pozzolana cement cannot be used in isolation but with other Portland cement to boost the quality of the final products.
The product had been examined and approved by the Ghana Standard Authority (GSA) for usage by building contractors in the country and signed a Memorandum of Understanding (MoU) with the State Housing Company for distribution, he added.
The Managing Director said the company had targeted to capture 10 percent of the local market share of cement in the next five years.
Pozzolana is an environmentally safe and a natural resource of Ghana and more suitable for polluted environment like abandoned refuse dump sites, Mr. Garg stressed.
Touching on some advantages of using Pozzolana cement in construction works, Mr. Garg noted that it produces cost-efficient mortar and concrete and improves the workability of mortar and concrete.
Advertisement
It also reduces the heat of hydration bleeding and aggregation of cement as well as minimizes the effect of alkali aggregate reactivity.
Mr George Gbinniya, Western Regional Consultant of Architectural and Engineering Services Limited, said Pozzolana cement are complementary to Portland cement and encouraged building contractors to patronize them to accelerate national development.
He noted that it is a government policy for building contractors, working to reduce schools under trees, to patronize Pozzolana cement to reduce the cost of construction.
Pozzolana Ghana Limited (PGL) is a wholly owned subsidiary of PMC Global Incorporated of the USA, which operates in 16 countries worldwide.
For over 30 years of extensive research into pozzolana cement, the CSIR-BRRI in partnership with PGL has commercialized pozzolana cement for construction in the country.
The company has its plant at Gomoa Mpremum in the Central Region and a research plant at Famesua, near Kumasi.
GNA