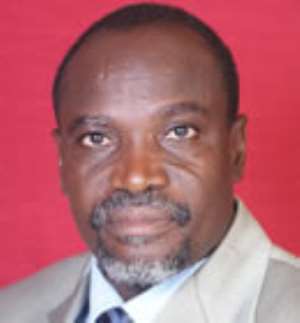 Accra, June 12, GNA – Ghana on Tuesday joined the rest of the world to commemorate the 10th Anniversary of World Day Against Child Labour with a renewed commitment to fight the menace in Accra.
This year's celebration on the theme: "Human Rights and Social Justice: Let's End Child Labour," was to provide a spotlight on the rights of children to be protected from child labour and from other violations of their fundamental human rights.
Mr Moses Asaga, Minister of Employment and Social Welfare, in a speech read on his behalf said government had made remarkable efforts to provide favourable conditions for children to grow and develop to become responsible adults.
He said the theme for the celebration was strategic since the rights of persons required holistic interventions.
He said the protection and promotion of the rights of children would definitely translate into implementation of certain economic and social interventions that would lead to the prevention of child labour.
Mr Asaga said the country had a comprehensive legal framework and several social programmes which were being implemented by the Ministry and its stakeholders to deal with the menace.
He called for all hands on deck to pull resources together to fight against social, economic, developmental and human right issues.
Ms Mamy Lalaina Razafindrakoto, Representative of International Labour Organisation (ILO), said the organisation's most recent global estimate indicated that about 215 million children worldwide were involved in child labour, with more than half involved in its worst forms.
She said the concern of the children was to be at school to be educated and acquire skills that would prepare them for decent work as adults.
"By entering the labour market prematurely, they are deprived of this critical education and training that can help lift them, their families and the communities out of a cycle of poverty," she noted.
Ms Razafindrakoto said the day was to commemorate the universal ratification of ILO's Conventions on child labour, including its entire core conventions, national policies and programmes to ensure effective progress in the elimination of child labour
"There should be an action to build the worldwide movement against child labour," she added.
GNA