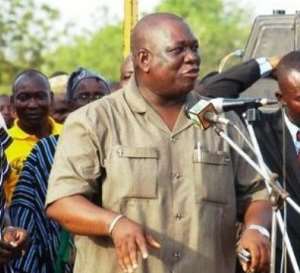 Tamale, June 12, GNA – The Northern Regional Security Council (REGSEC), has assured residents in conflict -torn communities in the region of maximum security and called on those hiding in the bush to return home.
A statement issued by REGSEC and read by Mr Moses Bukari Mabengba, Regional Minister in Tamale on Tuesday gave an account of pockets of violence witnessed by communities like Kpemale and Nakpanduri in the Bunkpurugu/Yunyoo District and Tishegu in the Tamale Metropolis and what the council is doing to contain the situation.
It will be recalled that there was a communal clash between the Bimobas on one hand and the Konkombas on the other hand, at Kpemale, a farming community near Nakpanduri over land boundary.
The skirmishes, which started on Sunday June 3, would have escalated into a fully blown conflict but for the swift intervention of the security agencies.
On Saturday, June 9, the REGSEC team together with officials of National Disaster Management Organisation moved to the conflict zone to appraise itself with the extent of damage caused as a result of the clashes.
They also liaised with the traditional authorities to find solution to the problem.
On June 9, there were clashes between two rival gates over the enskinment of a chief at Tishegu, a suburb of Tamale, leading to the killing of a 70-year old man.
Mr Mabengba gave the assurance that "generally, the security agencies are on top of the security situation in the region and calm has been restored".
He cautioned that the perpetrators of communal violence would be dealt with in accordance with the law.
"In this regard we call on all well-meaning citizens including the press to volunteer information on such detractors to be flushed out.
GNA