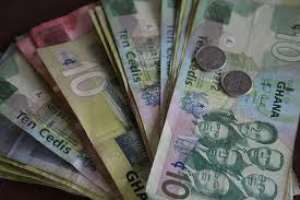 Tema, June 12, GNA --- Captain Ben Duah (rtd), the Assembly Member for the Valco Electoral Area in the Tema Metropolis, on Monday appealed to the Tema Metropolitan Assembly (TMA) to pay Assembly Members salaries instead of the allowances they receive.
Capt Duah (rtd) said Assembly Members were not well resourced to enable them discharge their duties more efficiently since the allowances they receive was meager.
Moving a motion on the salaries during the general meeting of the TMA, he said the practice of paying them allowances was against Article Two, subsection five of the 1992 Constitution which states that Assembly Members should be paid emoluments.
He described the money Assembly Members receive as "allowance for transportation," and not emoluments, adding that emoluments were higher pay.
"You cannot give anybody the functions of Assembly Member, and give them GHC100, it is not possible to work with such money, it cannot work," he said.
He added that the functions of an Assembly Member were so huge that mere transportation allowance was woefully inadequate.
Capt Duah (rtd), therefore, appealed to the Ministry of Local Government and Rural Development, TMA, District, Municipal and Metropolitan Assemblies as well as other stakeholders, to consider paying proper remuneration to Assembly Members.
Mr Robert Kempes Ofosuware, Tema Metropolitan Chief Executive, said Assembly Members were fully aware of their functions and packages attached to their position before contesting the elections.
Mr Ofosuware said Assembly Members could not be put on salary, because the constitution allows them, unlike Members of Parliament, to engage in profitable ventures.
He said to lessen the financial burden of the Assembly Members, the TMA through a resolution initiated allowances for community mobilization and communal labour.
He explained that the two allowances were to facilitate the Assembly Members' efforts to mobilize community members in their electoral areas to do communal activitie
GNA