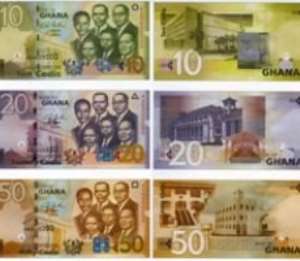 Deputy Finance Minister, Fifi Kwetey has downplayed assertions that a halt in the quotation of prices of goods and services in dollars is the key to tackling the falling value of the cedi.
To salvage the domestic currency from its current woes, there have been suggestions for government to take proactive steps to halt the sale of goods and services in dollars.
But Fifi Kwetey told JOY BUSINESS that aside the fact that the dollarization phenomenon remains lawful in the country, the impact of such a move would only be short-lived.
He said only a focus on structural economic changes can therefore provide a lasting solution to this perennial challenge.
"The long term solution is to bring about stability when the cedi holds its own against the dollar and the pound. That time it will become outmoded to quote in dollars.
"That for me will be a long term solution. That's more of a structural change which I think will be better than simply using the whip. Because many times using the whip might be effective only in the short term.
"But as much as the fundamentals are not really strong, people will find various means to beat the system," he stated.