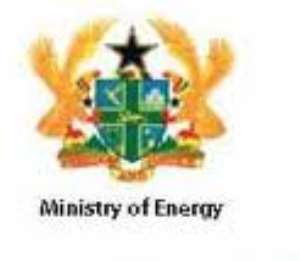 Accra, June 12, GNA-Twenty-four public institutions have been selected for the installation of automatic capacitor banks (ACB) under the third phase of a government project aimed at reducing electricity consumption in the country.
The selected institutions benefiting from this phase that started in January this year, included hospitals, schools, research centres and military installations.
It is expected that an additional savings of GH¢44,463 cedis per month or 372,000 dollars per year would be made from the exercise.
An Automatic Capacitor Bank (ACB) is a device which ensures that only the required amount of electricity needed to run motors and other high energy consuming machines is drawn.
In the absence of an ACB, an inefficient motor or machine will draw high electricity but use only a fraction for the actual work it is required to do, thereby wasting the drawn electricity.
Mr Seth Mahu, Manager, Renewable Grid Electricity, Ministry of Energy, in an interview with the Ghana News Agency in Accra on Monday said the project was being targeted at such public institutions because "Public institutions have been identified as high energy consuming entities leading to high electricity bills which must be paid by government".
This, he said, had accounted for the high indebtedness of government to the utility companies and that energy audits conducted on many public institutions which had also revealed that most of them had very low power factors that records high electrical power demand which translates into high electricity bills.
It is a strain on the capabilities of the power supply utilities.
Mr Mahu said experience from the initial phases of the project that started in 2004 and covered public universities indicated that the project pay-back period was less than a year and resulted in the reduction of power consumed by six institutions from 11,743kVA to 9,889kVA.
This translated in monetary terms to a total savings of about GH¢39,145 cedis a month or GH¢469,740 per annum.
The institutions are; Ministry of Defence, Korle-Bu Teaching Hospital, Office of the President, Food and Drugs Board, Accra Sports Stadium and Parliament House.
Advertisement
University of Ghana for instance experienced almost 50 per cent reduction in electricity consumption during the first phase, while the second phase that was completed in September 2010 involving eight institutions saved government about GH¢39, 000 a month.
Mr Mahu explained that the Electricity Regulations, LI 1937 charges the Energy Commission to implement energy efficiency and renewable programmes to reduce electricity consumption in the country.
He said that the installation of the capacitors which were being funded from the Electricity Demand Management Fund (EDMF) made up of surcharges imposed on electricity consumers whose power factor fell below 0.95 lagging was one of such efficiency measures.
"The specific objective is to install capacitors in 24 public institutions to improve their power factors to at least 0.95 lagging and reduce government's expenditure on electricity in the beneficiary institutions."
GNA