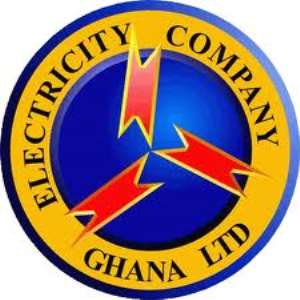 Tema, June 11, GNA- Assembly Members of the Tema Metropolitan Assembly (TMA) have appealed for electricity to be provided some schools in the Metropolis to enable them utilize computers presented to them under the Social Investment Fund (SIF).
They said selected schools including the Tema Community Eight Number One JHS and Kpone Presbyterian Primary School, received 20 computers each from the SIF in 2011,but were yet to benefit from the computers due to the inability of the Assembly to provide the schools with electricity.
Under the SIF project, some schools and health facilities benefited from construction of projects through which the Fund provides 75 percent of the cost of the project, while the Assembly also paid the remaining 25 percent.
Raising the issue at the Assembly's General Meeting on Monday, the Assembly Members expressed their disappointment at the TMA's inability to fulfill its part of the agreement in ensuring that the SIF projects became beneficial to the schools.
Mr Enoch Mensah Adjei, Chairman of Tema East Sub-Metro, said even though the Fund has provided the computers, the ICT rooms, among others, electricity was yet to be provided for the centres.
Mr Anthony Nukpenu, a government appointee of the Assembly, said it was unfortunate that the school children could not get the needed practical training in ICT, even though they have been provided with computers.
Other assembly members said even though some of the SIF projects, including school facilities, have been completed, beneficiaries were not allowed to use them because they were yet to be officially opened.
Advertisement
Mr Kotey Djanie, Co-ordinating Director of TMA, thanked the members for their concern, and promised that electricity would be provided to the beneficiary schools.
On preparations for the ceding of Kpone-Katamanso District from the TMA, the Co-ordinating Director said the Assembly was in the process of renting accommodation for the newly created district, to be inaugurated on June 19.
He again said the TMA would furnish the office, as well as provide some vehicles for the smooth takeoff of the Kpone-Katamanso District.
Mr Djanie said 80 staff members of the TMA have been transferred to the new district saying 56 of them were on government payroll, while 24 were being paid from the Internally Generated Fund.
GNA