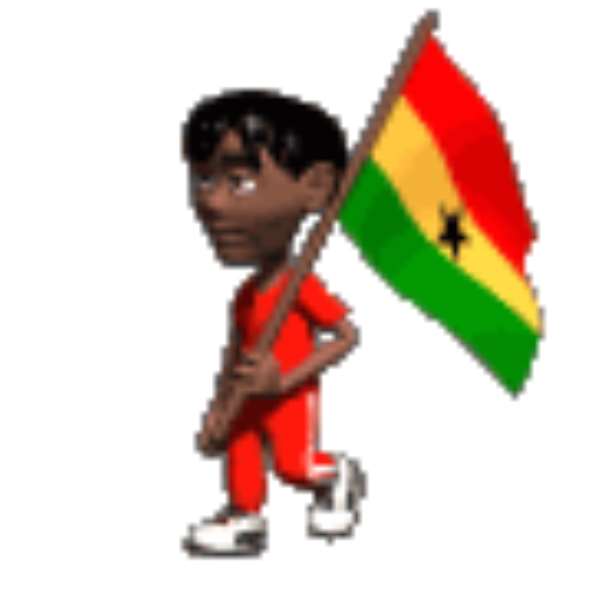 During the past few weeks, there has been news of violence in many parts of Ghana. I could say about half of our regions, roughly, have experience their fair share of some violent attacks in one way of the other. And the media spread the word as soon as it occurs. Kudos to press freedom. It's a known fact that those who commit suicide have thought about the idea several times before committing it. Apply the same concept to human conflicts. There has also been half-baked news about some Rambo-like individuals who have been arrested trying to smuggle small arms into our haven of piece. One of these stories was actually like a comedy: the dude was arrested and later bolted after he said he was going to urinate. What an insult to our intelligence. Was this guy tired to a pawpaw tree? Or he was kept inside a hut? Even in Hollywood movies, you don't see this kind of lie. We are too old for that.
Anyway, the long and short of all this is that, these few people were caught pants down. What happens to them? We don't know because our dear government is tight lipped on the issue. Maybe in the future there would be an explanation for their silence. You never know. I can guess confidently that these are just a few scapegoats that have been arrested by our not-too-efficient security apparatus. I ask, how many pump-action guns are lying under people's bed as at now? There are probably hundreds of AK's circulating within our borders by now. Who knows?
Our own Statistical Service says we are nearly 25 million people in Ghana. Most of us we born in Ghana and it's the only place we call home. Where would we go if something happens to our home? We certainly shall not allow a few self-seeking individuals to ruin our Ghana for us. No way! We pledged to defend the good name of Ghana, with the help of God. Remember? Well, the problem with our national symbols is that, the few of us who went to school were made to memorize them without really understanding what they mean. To worsen the case, a good number of Ghanaians don't have access to good education, if they do have any access at all, the only place where we are taught such things. So it's no fault of ours if we don't know. Blame the policy makers. Whatever the reason maybe for their actions and inactions, they can explain better. Ask them.
Just a few days ago, hell broke loose when irate youth attacked certain parts and people in Hohoe because the Chief apparently ordered the exhumation of a buried Imam and left him by the roadside. Aba! This issue must be investigated. Our culture doesn't permit such things. If it's true, it's a big disgrace to us. It's gross disrespect to another human being. It should even be an offence to our public health since a cadaver has been left in the open air, after it has been properly been buried. Because of this single decision taken by a person or group of persons, heavy investments and many years of sacrifices have been burnt down to ashes in a few minutes, with the ignorant purpose of creating POVERTY for our people.
Ghana belongs to all of us. You and I need to do our part for her to progress in peace and mutual respect. Talk to your neighbors –use dialogue. Nip trouble in the bud. Don't provoke others to respond with violence. We'll all, including you will suffer the consequences if you do so. Criticize and chastise those who disturb our peace. Don't give trouble makers a chance. Use the law to make sure we're safe. Brighten the little corner where you are. That's the very least you can do for Ghana – protect and defend her from enemies coming from the outside or from within.
"For the lack of knowledge my people perish" so says the good book. Many off those involved in these acts of violence are people who haven't had any good education, not through any fault of theirs. Education changes people. It makes you a better person. If our people are not responding positively to our educational system, then I think there's a problem. It has failed us. We'd to review it.
It takes a contentious effort to build this thing we call democracy in our country. All the errors we can commit have been committed by others. It would be wise on our part if we learn from their mistakes. The little actions that you take every day are important to our country, including those actions that no one sees. Decide carefully.
".. I promise to hold in high esteem our heritage won for us through the blood and toil of our fathers…"
Andrew S. DZEBU
@donkhermikal89
[email protected]