UFP BLAMES PNDC/NDC & NPP - For country's economic woes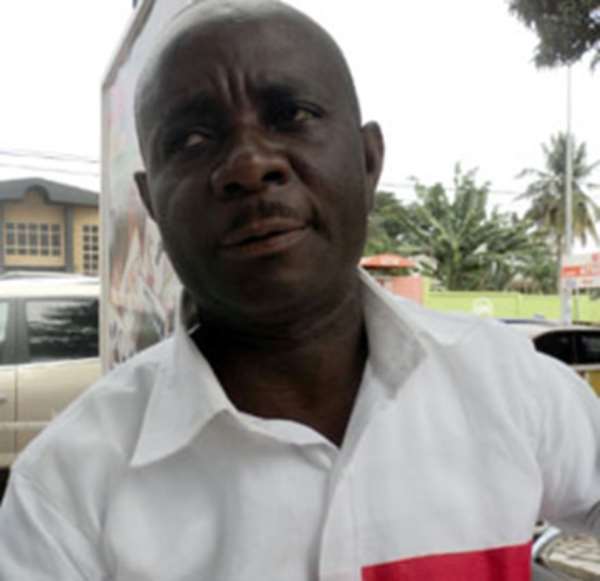 The Flag bearer of the United Front Party (UFP), Mr. John Akwasi Addai has blamed the erstwhile Provisional National Defence Council (PNDC), the opposition New Patriotic Party (NPP) and the ruling National Democratic Congress (NDC) for failing to revamp the shattered economy to make life easier for Ghanaians.
He said, the rate at which the dollar has risen could be attributed to politicians' connections with foreigners who promise them supports to achieve their political ambitions to the detriment of the larger Ghanaians populate.
Mr. Akwasi Addai (aka ODIKE), blamed the politicians during an exclusive interview with this paper in Kumasi.
He said, the economic ideas that seem attractive by the government of helping business and trading are not working effectively over the period of time, a situation according to Mr. Addai demands proper economic policies to check the system for economic gains. "Depreciation of the cedi started from PNDC, NDC and NPP era. " He lamented.
The Flagbearer of the UFP, noted that lending rates in the country are high, remittances and amount of money that are sent to pay for something including dominance of Chinese people in Ghanaians retailing sector could see the economy collapsed if it remains unchecked.
He assured Ghanaians that the UFP government would do away with surface mining and retailing business by foreigners.
Odike, a popular business tycoon in Kumasi observed that overdependence on foreign donors for loans remains a big problem for the nation's economy.
He expressed dissatisfaction that, retail business, surface mining, bank interest rates, mechanized agriculture and irrigation farming are all areas that need to be checked by the ruling NDC government.
Odike also made it clear that, if Ghanaians give him the nod his government would make sure that most of the important contracts would be awarded to Ghanaian contractors.
"Mechanizing agriculture would lead to economic freedom in terms of doing away with food shortages and importation of rice, tomatoes and even maize to help ease pressure on the dollar", he emphasized.
He therefore reminded the government to put pragmatic measures to assist the youth and encourage them into farming by way of putting more resources into industry to help create job opportunities to make Ghana better tomorrow.
By Alhaji Bashiru Zakari, Kumasi.