Ambigamy Could Have Saved Our London Suicide Brother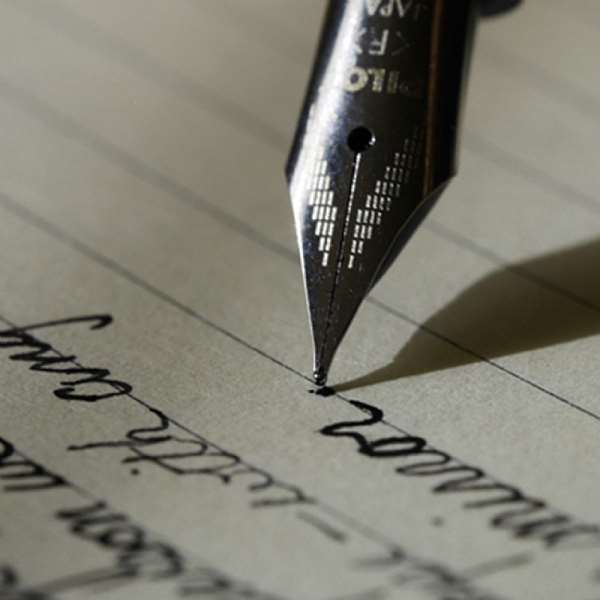 Still, marriage is a great thing. Those who fall for it might regret it. But those who do not marry at all would regret it. And it is cheap (or perhaps inexpensive) compared to keeping the most considerate concubine or a goldmine of angelic mistresses. Even the likes of Prof Henry Higgins would concede that he had grown accustomed to Eliza's face, after almost declaring that the noble institution of marriage is reserved for simpletons who have too much patience to indulge the excesses of women.
That is when marriage is good, or at least tolerable. For our brother in North London, Mr Kenneth Kwaku Asante, marriage was only good to a point…the point where he decided to end it. And he really did end it…literally, killing his wife of some twenty years and then taking his own life in an alleged suicide. The Tottenham couple left behind two children, a 20 year old and a teenager. A community is in shock. Speculations are rife. There are certainly too many questions than answers: Why did he do it?
We may never be able to dignify any of the questions with an answer. And I should be ashamed of myself that my initial reaction was to start asking what the wife did wrong, as if to justify the act if indeed she did do the unthinkable. He could have done something wrong in the first instance to provoke a wrong reaction from the offended party. The reasons should be kept in the womb of time. It takes wisdom to sustain a marriage that lasted for more than 20 years. Our attitude should be to honour the deceased for holding theirs longer than the other fickle-minded couple who found reason to divorce after two weeks of marriage. Thiers is the worst. But, perhaps, in their short-lived marriage lies the solution to the murder case at hand: Instead of working at a hopeless case, we should have the temerity to sidestep religion and tradition and sign the divorce papers for peace of mind.
I was the first to condemn the two-week-marriage couple, as we used to call them, when news of their divorce broke. A team of pastors and marriage counsellors had tried to prevent the wanton bastardization of the first union God instituted. The man wanted out. The woman wanted to keep her till-death-do-us-part vow, at least to save face and maintain some honour. In the heat of deliberations, the man moved: What will you have me do? Give her the chance to be happy with somebody else forever or keep her forever and be unhappy? He, however, wouldn't say what was making him unhappy. Today, they are happy with their respective partners. Did they avert a calamity by being untrue to their feelings (you don't always have to be true to your feelings, even if they are feelings of love) and venturing to do the shocker?
Love is not enough when contemplating marriage, wise parents have often told their children. Money and property are not enough, even though many a couple would rather there were loads of money than lots of love. Ambigamy (the passionate feeling of deep love balanced by the dispassionate expression of scepticism, even when in love) is what we all need to survive the most blissful marriage. And it needs working at, especially when things are so alright and love is at its romantic best. Sometimes, a simple 'I love you darling' is so reassuring it holds back the most explosive anger.
When I wrote years ago about the dangers in sponsoring wives abroad (on hindsight I should have said 'partners' instead of the shallow assumption that it is always the man who sponsors the woman), a Ghanaian man in California wrote to offer me a license to do an all-holds-barred expose of his story, to discourage other men from ever bringing their wives to the United States. He wanted to tell the story, complete with names and details of addresses and even names of his in-laws etc. I was not going to be a buffoon, or a twit of any proportion, to join a crusade of misogamy and misogyny. What about those who have fantastic tales to tell about their marriages?
I didn't do the story, but what I gleaned from the pent-up expositions of his hatred of marriage was the entitlement mentality that often afflicts men who sponsor their wives to join them abroad. We present it like a favour done the women when we pay for their plane tickets to come to warm our beds in the cold. Marriage couples ought to live together. Nobody should take credit for moving to join the other. Do men consider that prior to being sponsored, their wives were not in manacles in the basement of a dungeon? Many a woman has had to give up great careers in teaching and nursing to join their husbands. They help us complete our PhD programmes while popping out a child or two to complete our tired masculinity. And men still think they have sacrificed anything for their women? Even if they were doing nothing before they came abroad, their nothingness must have been attractive enough to pull us down from London Bridge to Santasi Roundabout.
This entitlement attitude showed in the reportage of our present wife killing-suicide case. Journalistically speaking, does it help our story for the reporter to have mentioned that Mr Kenneth Asante worked extremely hard to sponsor his wife from Ghana? She was due to commence a Masters degree in London because of the advantage of location, which had been made possible by Mr Asante. So perhaps, it wasn't surprising that some Ghanaweb commentators were quick to suggest that Mr Asante's construction job may have measured down compared with his wife's masters degree. Of course, others had adduced various reasons to the tragedy.
I haven't been married for long, so I am a very unlikely specimen in any marriage laboratory. Because of my inexperience, I am not confident enough to attempt to enter the stream of Mr Asante's thoughts, to speculate some of the likely reasons that may have given cause to his actions. My California friend gave me a few ideas about what women are capable of doing. He, however, didn't say anything about what he did. At the time, I thought his story was the worst until I travelled to Canada where I chanced on an Asian guy whose wife jilted him minutes after touching down at the Pearson International Airport. He came to booze his misery away in the room next door, where his friend lived. The girl had told him bluntly that he wasn't her type. You would guess who her type was? An ex boyfriend who worked in the same company with the present sponsor.
Stuff happens. A lot more stuff, my brother. Even in my short marriage, (having failed in two imaginary ones, one of which produced Sonnet), I know stuff happens in this very beautiful institution. I have learnt that the first time God said something was not good was very early in Genesis. After creation, he found everything was good. Then he looked around and saw a lonely man in the midst of all the good things. It is not good for man to be alone. But God did not go back to the raw material to make a companion; he made woman from a finished product (Adam). Perhaps that is when 'Aben waha' started. Men should have by now realised that sponsoring a woman abroad is the least they could do for any nagging chatterbox.
By all means, marry. Any kind of marriage is better than no marriage at all. At least, that is what the Jews believe. But if you can, marry up, even if it is only a little bit. Don't marry down. Never do it. It doesn't help. Also know that infidelity is not as bad as you think. It is the surest way of knowing that your partner does not love you anymore. So when it happens, just leave the marriage for whoever has won your partner's affections. If however, you can bear the Golgotha of the cuckolded, then carry it honourably, like a proud ambigamist. It is still worth your heart to love… and maybe be married.
Kwesi Tawiah-Benjamin is a journalist.
[email protected]