One Shot Dead In Hohoe Riots But Uneasy Calm Returns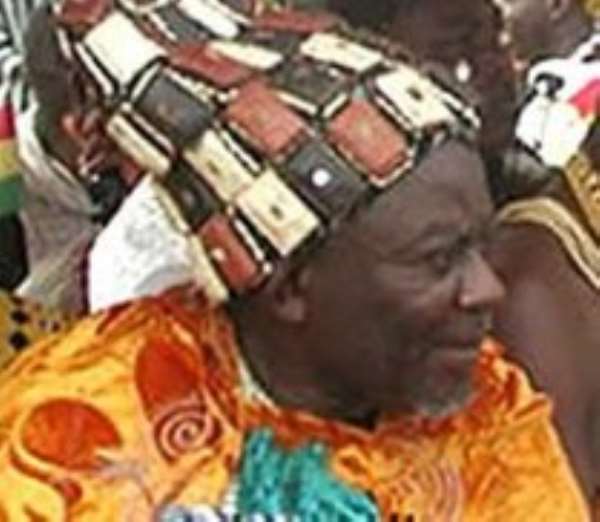 Togbiga Gabusu
Togbiga Gabusu One person has been shot dead at Hohoe in the Volta Region where rampaging Muslim youth burnt a vehicle belonging to the paramount chief of the Gbi Traditional Area, Togbega Gabusu and vandalized his palace.
The action of the youth was triggered by the exhumation of their chief Imam buried Sunday and dumped on the Jasikan road.
Unhappy with the development, the youth attacked the palace of Togbega Gabusu, burnt his car and vandalised the whole palace.
The youth were said to have proceeded to town and burnt shops belonging to the indigenes.
The other members of the Gbi clan, who live at Peki, rallied and invaded the Hohoe township in retaliation.
Shops belonging to Muslims were identified and torched. They included boutiques, mobile phone shops and provisions shops.
There is now heavy presence of police and military men at Hohoe holding the two rioting groups in abeyance.
The Volta Regional Minister, Mr Henry Ford Camel, who was in Hohoe to assess the situation has appealed to the factions to hold their horses.
Source: Joy News