Severed head of Ekumfi chief recovered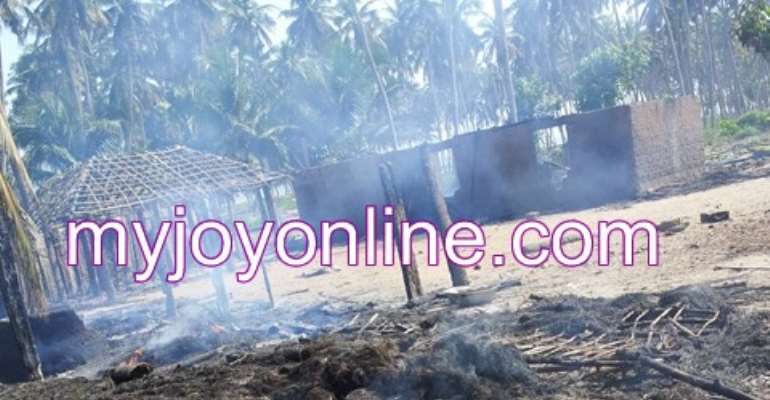 The severed head of the 60-year-old Ekumfi Chief, Nana Eguase has been found, Joy News has learnt.
Central Regional correspondent, Richard Kojo Nyarko reported a suspect led a team of police men to the location where the severed head had been buried.
The killing of Nana Eguase sparked communal and ethnic conflict in Ekumfi in the Central Region between Fantes and Ewes.
Three people were killed after hours of gun battle, with houses torched and properties destroyed. Women and children fled their communities for fear of being killed.
It took the intervention of combined military and police personnel to restore law and order in the area.
One suspect has been arrested for killing Nana Eguase but his identity is yet to be made public.
Richard Kojo Nyarko said the police are yet to brief the media on the matter.