Ghana earns $2.4b from non-traditional exports for 2011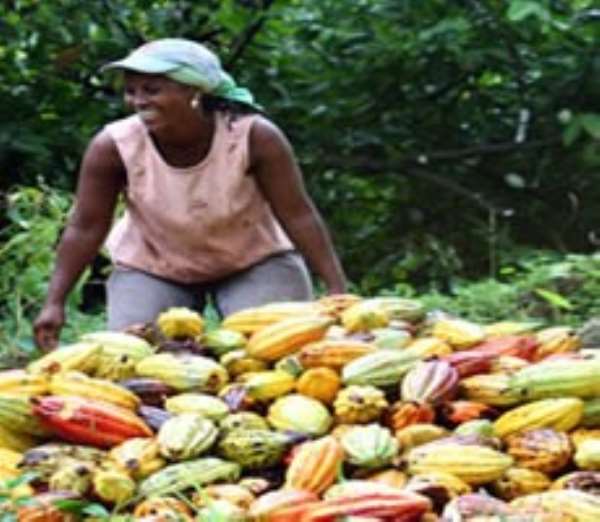 Ghana earned 2.4 billion dollars from the export of its non-traditional exports for last year.
This is the highest earnings grossed by the country in a long while.
Last year's earnings represent a 50 percent increase over the 2010 figure of 1.6 billion dollars.
Earnings for last year came mainly from processed and semi processed goods, agriculture and handicrafts.
Non-traditional goods are all other export commodities apart from the popular exports such as the cocoa beans, timber and minerals, which the country is well-known for. Processed and semi processed goods contributed almost 90 percent of the earnings whilst agriculture and handicrafts made up for the rest. Of the about 400 different products that were exported, cocoa paste alone grossed 673 million dollars, the highest earner. Half of the exports went to European destinations, whiles ECOWAS took up 27 per cent. Chief Executive of the Ghana Export promotion Authority, Kwadzo Owusu Agyeman attributes the sterling performance to among others aggressive promotion by the authority and proper coordination of all the sectors under it.
Among the European countries Netherlands absorbed most of the products constituting about 403 million dollars.
The Ghana Export Promotion Authority is projecting to gross 5 billion dollars in the next three years from non-traditional ex-ports.