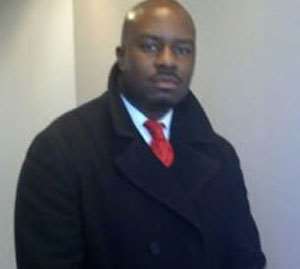 The police need help from the public to solve a murder mystery in Silver Spring of a Ghanaian known as Eric Somuah.
The victim is 34-year-old. Police were called to Somuah's apartment on Wednesday in the 1100 block of East-West Highway by a family member who had not been able to reach him. They found him shot to death inside.
Somuah was the top salesman at a Bethesda Jaguar and Range Rover dealership, and had recently started a health care business.
Family members are shocked by the violent way his life ended.
"I'm trying to be strong for the family, but it's tough," Michael Somuah says. "My brother was such a nice guy, and to lose his life this way, in his own home, is very devastating to our family."
Somuah leaves behind two sisters, a brother and his parents.
They are hoping for a tip from the public to help crack this case. 
This death comes almost two weeks after news broke of another Ghanaian who was murdered by his roommate who ate parts of his body including his brain.
Source: Citifmonline