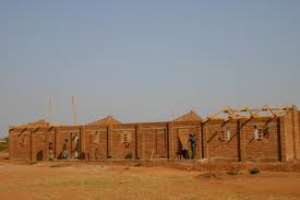 Accra, June 8, GNA -Mr Ohene Kofi Emanuel, Proprietor of Kohene Technology Ventures at Adoagyin, Nsawam in Eastern Region has called on the educational authorities to provide the needed infrastructure to facilitate skill training especially for the unemployed youth.
He said people trained in the relevant vocations served as the middle level manpower to accelerate the development drive of the nation.
Mr Emmanuel made the call in an interview with the Ghana News Agency, when he launched an appeal for the completion of a three classroom block and computer laboratory for his outfit.
He said the project would enable the youth in the area to acquire skills in architecture, draftsmanship, land quarrying construction technology and concreting.
The proprietor said the school records good grades in the National Vocational Training Institution Examination and hopes to improve on the record when the project is completed.
Mr Fiaga Komla Kluvi, Managing Director of the School said the project would help reduce the crime rate in the area and assist the youth to engage in productive ventures.
GNA