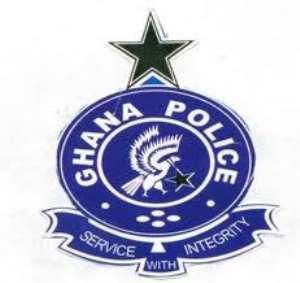 Kumasi, June 8, GNA - Twenty-five (25) senior police officers selected from across the country have ended a two-week training course in crowd control towards the December polls.
They were taken through crowd management tactics, providing safe electoral environment and how to educate the public on election processes.
It was organized by the United Kingdom (UK)-based security organization, Safety Security International (SSI) with support from the UK Government.
Deputy Commissioner of Police (DCOP) Augustine Gyenning, the Ashanti Regional Commander, said this could not have come at a better time.
The police, he noted, continue to be faced with different challenges all the time and that is why they need to constantly upgrade their skills to deal head-on with these challenges.
He said the training fitted well into the five-year strategic plan drawn up by the Police Administration to enhance performance.
The Regional Commander underlined the need for more of such training for officers and men of the service.
Assistant Commissioner of Police (ACP) Frank Sammy Kwofie, Director of Operations at the Police Criminal Investigations Department (CID) Headquarters, reminded police personnel that the peace of the nation depended on their actions and inactions.
They should therefore maintain high standard of professionalism to protect the peace before, during and after this year's polls.
Mr Pat Mckee, Managing Director of SSI, said the expectation was that beneficiaries of the training would bring the knowledge acquired to bear on the service.
He urged them to remain alert to sustain the peace and protect the country's democracy.
GNA