Lesotho new prime minister sworn in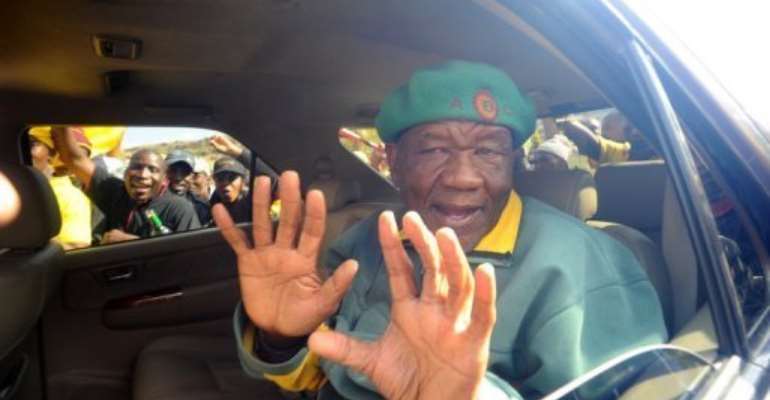 MASERU (AFP) - Lesotho's new Prime Minister Thomas Thabane was on Friday sworn in after his coalition government unseated former leader Pakalitha Mosisili in the tiny kingdom's first peaceful transition.
"I am delighted and humbled at the same time to be prime minister. This election has indeed been a victory for the nation and not mine alone," said the 72-year-old Thabane after taking the oath.
"My government will not be just for my party or the coalition alone but for every Mosotho," he said at a stadium in the capital Maseru, referring to his countrymen in the native language Sotho.
Thabane's All Basotho Convention, the largest opposition party, teamed up with the Lesotho Congress for Democracy (LCD) and the Basotho National Party to share power and oust the unpopular Mosisili.
Mosisili's Democratic Congress party won the most seats in the May 26 legislative election but fell short of the required majority to govern alone. He then could not get support from opposition parties to form his own coalition.
Thabane addressed his people's key concerns at his swearing-in.
"We have to eradicate poverty and grow the economy, something which has been difficult in the past," he said.
US Secretary of State Hillary Clinton in a statement congratulated Lesotho on the peaceful transition.
"These successful elections demonstrate a commitment to multiparty democracy and represent a historic moment for the people of Lesotho as the country forms its first coalition government," she said.
"Today is a proud moment for the kingdom of Lesotho."
Having previously served as foreign minister, Thabane broke away from the LCD to form the opposition All Basotho Convention in 2006 after a feud with Mosisili.
The former prime minister broke away himself last March to found the Democratic Congress.
The mountainous kingdom entirely surrounded by South Africa had violence-marred elections in 1998, prompting a military intervention by its powerful neighbour.
Mosisili said the peaceful handover of power demonstrated "the growth of the country's democracy".