Ghana retains seat on UN Commission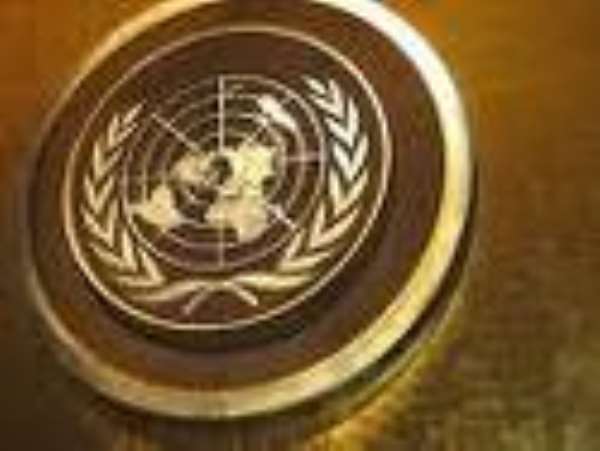 Accra, June 8, GNA - Ghana retained her membership of the strategic United Nations Commission on Limits of Continental Shelf (CLCS) with an emphatic endorsement in a keenly contested election at the UN Headquarters in New York.
Mr Isaac Owusu Oduro, a Mining Geologist and Ghana's Representative at the Commission bagged 157 votes out of the 159 members present and voting.
This was contained in a statement issued in Accra on Friday and copied to Ghana News Agency.
The Commission examines and approves the extension of sovereignty beyond the 200 Nautical Miles Exclusive Economic Zone for all countries of the world.
Commenting on his election, an elated Mr Oduro, who is the Director of Programmes, Planning, Monitoring and Evaluation of the Environmental Protection Agency (EPA), said the election was important, as it had confirmed Ghana as an active and respected member of the UN body.
"I am excited because the stakeholders have endorsed the work I am doing at the Commission by their massive support", he noted.
The current session of the Commission will end on June 15, for the newly elected members to start work on July 28.
They will be in office for the next five years.
Four other African countries elected at the UN to serve on the CLCS are Nigeria, which secured 155 votes, Mozambique got 154, and Kenya had 153 votes while Cameroun netted 152 votes.
Article 76 of the UN Convention, under the Ocean's and Law of the Sea, states that, "The continental shelf of a coastal State comprises the submerged prolongation of the land territory of the coastal State- the sea- bird and subsoil of the submarine areas that extend beyond its territorial sea to the outer edge of the continental margin, or to a distance of 200 nautical miles where the outer edge of the continental margin does not extend up to that distance.
"The continental margin consists of the seabed and subsoil of the shell, the slope and the rise. It does not include the deep ocean floor with its oceanic ridges or the subsoil thereof."
GNA