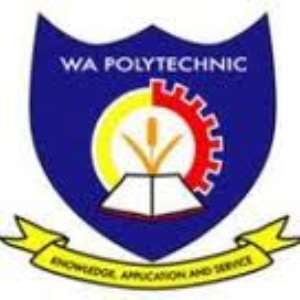 Accra, June 8, GNA - Dr. Godwin Koku Senanu Aflakpui, Research Scientist and Rector, Wa Polytechnic, on Thursday said there was the need to put more scientific and technological input into agricultural production as "it can triple the yields of farmers.
"It is key to look at the science of the climate, and to help farmers adapt to these climate change and weather patterns which in effect will help increase our food production tremendously".
Dr. Aflakpui, said this in Accra at a public lecture organized by the Ghana Academy of Arts Science (GAAS) on the topic, "Poverty and Climate Change in Sub-Saharan Africa: Are We Winning or Losing the War?
He said less than half Sub Saharan African countries had attained the New Partnership For African Development (NEPAD) minimum 6% growth rate of Gross Domestic Product since 1995.
But only a few countries had consistently maintained the rate from 1995 till 2011, making it difficult to meet the Millennium Development Goals (MDG) by the target date, he said.
Dr. Aflakpui said in addition, there were serious challenges to improving the performance of the agricultural sector in Sub-Saharan Africa, to meet the MDGs.
"Whether we lose or win the game against poverty and climate change depends on the seriousness with which we implement research and development interventions, to improve and modernise agriculture," he said.
He said this would reduce poverty, mitigate the effects of climate change, and help the vulnerable through the adaptation mechanisms.
He said agriculture in Sub Saharan Africa was predominantly rain-fed and therefore, the fortunes of the agricultural sector had generally followed the rainfall patterns from year to year.
Dr. Aflakpui added that Sub Saharan Africa contained large tracts of degraded lands with extremely low agricultural productivity, especially in the Sahel region.
"For example, average crop yields per hectare in Sub Saharan Africa are 1.5 tons for maize, 0.8 tons for sorghum and 0.7 tons for millet, as compared to 2.5 tons of maize in many other parts of the world," he said.
Dr. Aflakpui said this was due to poor soil quality, which occurred when soil organic carbon was lost to the atmosphere, leading to desertification.
He said it was estimated that the affected areas ranged from 3.47 to 3.97 billion hectares.
Dr. Aflakpui stressed that whilst there were existing policies on improving agricultural produce, "the key thing is in ensuring that the policies and interventions we have now work".
The lecture was attended by researchers, scientists, academia, students, journalists and a cross section of the public.
GNA