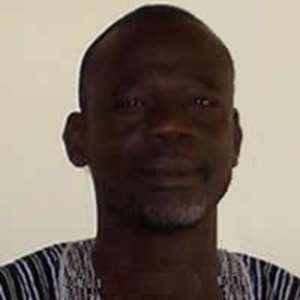 More deprived schools under the Karaga District Assembly will be benefiting from the Ghana School Feeding Programme by the end of this year to improve on the enrolment rate in community schools.
The District Chief Executive (DCE) for Karaga, Hon. Sulemana Hussein Issah, who disclosed this in an exclusive interview with the media in his office said, the Programme will be expanded to benefit more deprived schools to attract all children of school-going age in the area into the classroom.
He said, the aim to hook more deprived schools into the Programme is to create opportunity for underprivileged children to access quality education to better their future.
The expansion of the Programme, the DCE said, which is also geared towards the improvement of children's access to Basic Education is parts of the assembly's efforts to sustain the current 73 per cent enrolment rate in schools.
Hon. Sulemana Hussein Issah, who underscored the need to expand the Programme to cover more disadvantaged schools said that, before the NDC took power three years ago, only few schools in the district were benefiting from the Programme with a discouraging enrolment rate of below 30 percent.
He said, the NDC Administration had increased the enrolment rate from 30 per cent to about 73 percent within this short period in office.
It has also delivered more Educational infrastructure such as classroom blocks, text and exercise books and school uniforms among other teaching and learning materials. On water and sanitation, the DCE said, the district is benefiting from the Northern Region Small Town (NORST) Water Project which was launched by the Vice President three months ago in the Region.
He said the Multi Million Dollar Project which is expected to provide about ten mechanized bored-holes at Karaga had delivered about six (6) so far. He said, the frequent water crisis at Karaga Township will be a thing of the past saying "the NDC Better Ghana Agenda is reaching all corners of the country".
The DCE said, within three years in office the NDC Administration had delivered more development projects in the district than the previous Government under the opposition NPP.
He mentioned classroom blocks, drainage, Karaga Polyclinic and the upgrading of Karaga Senior High School into a boarding status as among development projects undertook by the NDC Government. Hon. Sulemana Hussein Issah thanked President Atta Mills-led NDC Government for giving more attention to the area.
BY MOHAMMED M. BONDRIGBUM, TAMALE