Farmer in court for causing unlawful harm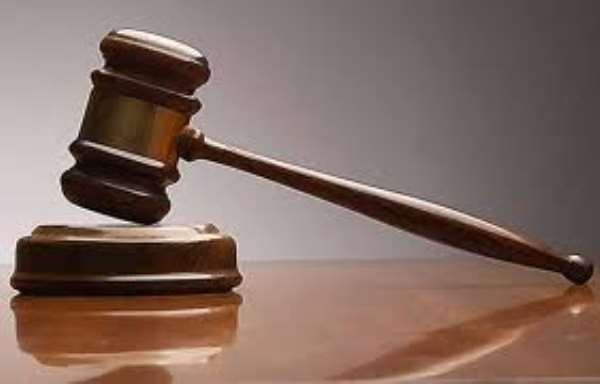 Akim Oda (E/R), June 7, GNA – The Akim Oda Magistrate Court in the Birim Central Municipality, on Thursday sentenced Kwesi Aboagye, a farmer, charged with causing unlawful harm, to 24 months prison term.
Aboagye would also pay GH¢750 as compensation to Mr Kwadwo Larbi, the complainant who is a cocoa farmer.
He pleaded guilty to the charge.
Briefing the court which was presided over by Mr Albert Owusu Annor, Police Chief Inspector Kwadwo Ahenkorah said at about 1930 hours on April 13 a misunderstanding ensued between Aboagye and one Madam Akosua Acheampong who is a principal witness in the case, over a fowl which strayed onto Aboagye's compound.
He said as a result, Aboagye confronted Madam Acheampong that she had accused him of being a thief and therefore, threatened to fight her or damage her cocoa drying mat.
According to Chief Inspector Ahenkorah, Mr Larbi who was returning from his farm got to the scene and pleaded with the convict to exercise patience.
He said in the process, Mr Benjamin Abeka, a friend of the Aboagye arrived at the scene and encouraged Aboagye to fight Madam Acheampong or to damage her drying mat.
Chief Inspector Ahenkorah said Aboagye rushed to his house and returned with a sharp cutlass and slashed the forehead of Mr Larbi.
Mr Larbi bled profusely and was rushed to the Kade Government Hospital, leading to the arrest of the convict.
GNA