Lawyer for Ablakwa, Omane won't challenge SC decision on Jake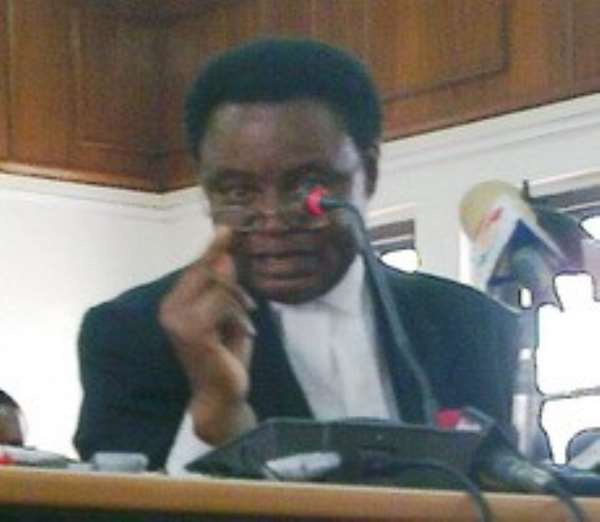 Senanu Kwabla, lawyer and Ablakwa and Dr Omane Boamah
Lawyer for the two deputy ministers who brought an action involving NPP chairman Jake Obetsebi-Lamptey over his acquisition of state land, says his clients will not seek a review of the Supreme Court ruling.
The Supreme Court in a six-three decision exonerated the NPP chairman of any wrongdoing in the acquisition of the property.
Cabinet subsequently declared it would not sell the property to Mr. Obetsebi-Lamptey.
There have been calls on the two deputy ministers to seek a review of the ruling. The latest came from the People's National Convention (PNC) who disagreed with the court's ruling.
But Kwabla Senanu, lawyer for Samuel Okudzeto-Ablakwa and Dr Edward Omane-Boamah, told Joy News a review is not an option now.
Meanwhile the Ghana Bar Association has criticized government's decision not to release the No. 2 Mungo Street property to Mr. Obetsebi-Lamptey.
Director of Communications for the Association Tony Forson says the action flies in the face of rule of law.
He said if Jake should bring an action against the state in respect of the matter he may succeed, further burdening the state with judgment debt.