Ivory Coast ex-minister arrested in Togo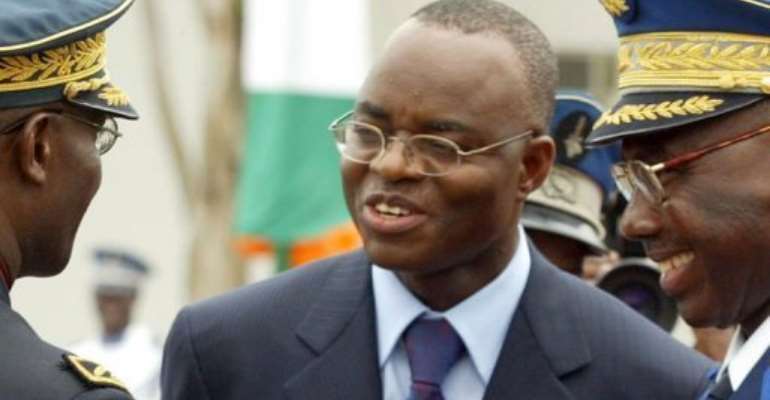 LOME (AFP) - The former defence minister of Ivory Coast's disgraced ex-president Laurent Gbagbo has been arrested in neighbouring Togo, accused of trying to destabilise the new Ivorian regime, officials said.
Moise Lida Kouassi had fled to Togo's capital Lome in the chaotic and bloody months after Gbagbo refused to acknowledge his defeat in November 2010 presidential polls.
The crisis led to about 3,000 deaths and Ivory Coast's new government issued several arrest warrants for members of the old regime.
The Togolese police chief, Matieyendou Mompion, said late Wednesday that Kouassi is charged with misappropriating funds while in government and for working against the current Ivorian regime led by President Alassane Ouattara.
"The search conducted at his home resulted in the seizure of certain documents revealing the existence of subversive activities aimed at destabilising the regime in place in Ivory Coast," he said.
Kouassi "was arrested Wednesday morning in Lome," a family member said by phone.
About 20 gendarmes arrived at Kouassi's home without a search warrant. They searched the house for an hour and "took away a computer and the mobile phones," the relative said.
An Ivorian government source said the former minister was extradited to Ivory Coast's economic capital Abidjan shortly after his arrest.
Gbagbo was captured on April 11, 2011, and has been in custody in The Hague since November on allegations of crimes against humanity.
Kouassi's arrest came at the same time as Ouattara was visiting Togo to attend a regional financial summit.
Kouassi was defence minister in September 2002 during a failed coup d'etat attempt by anti-Gbagbo rebels which left Ivory Coast divided for years.
Since Ouattara became president in April 2011, Ivorian authorities have filed several international warrants against former regime members living in countries in the region, especially Togo and Ghana.