Groupe Ndoum supports Korle-Bu with blood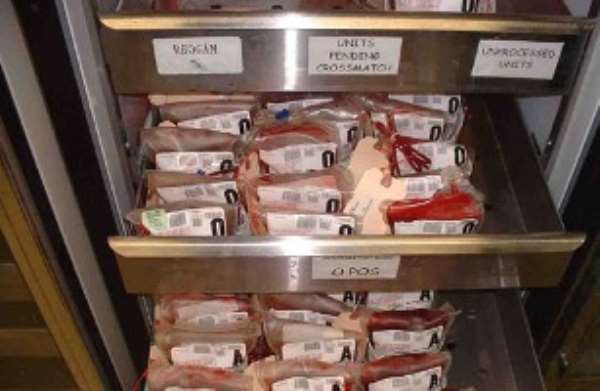 Accra, June 7, GNA – Groupe Ndoum, a business group, involved in tourism, investment advisory and management, financial services, technology, media, and management consulting, has demonstrated its commitment to promoting health in Ghana.
The group, comprising Coconut Grove Hotels, Gold Coast Securities, First National Bank, Ghana Growth Fund Company, Yorke Properties and Qualtek has organised a blood donation exercise, to support the blood bank of the Korle-Bu Teaching Hospital.
The exercise, which took place at the Banquet Hall of Coconut Grove Regency Hotel in Accra, brought together more than one hundred staff of the group, each donating at least one pint of blood, in fulfillment of its corporate social responsibility to assist the needy and the disadvantaged.
Mrs Yvonne Ndoum, Board Chairman of Coconut Grove Hotels, said, since her days as a student of the University of Cape Coat, she has resolved to donate blood to save lives of the sick and deprived.
She said: "This blood donation exercise began a couple of years ago and has now been strengthened, we have presently taken it upon ourselves to donate blood twice a year and this is the start of that process."
Mrs Ndoum explained that the blood donation was not restricted to workers of Groupe Ndoum, but it included all those who were interested in helping to save lives.
She said since blood could not be manufactured, healthy people should donate it, to help save the lives of the less fortunate ones.
Mrs Ndoum said: "So far our outfit has donated about 400 pints of blood and will continue to donate more."
Doctors from the Korle-Bu Teaching Hospital, who supervised the exercise, commended Groupe Ndoum for such worthy initiative.
GNA