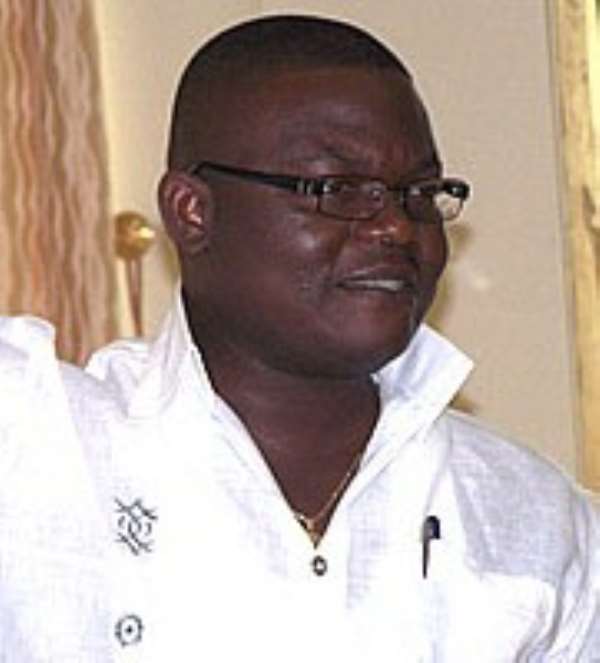 Gayheart Mensah
Some Ghanaian employees of Tullow Ghana will be part of a team of foreign technicians who will be constructing a new Floating Production Storage and Offloading (FPSO) vessel for the oilfield to further deepen the local content initiative of the company.
Tullow Ghana, during its further exploration and appraisal drilling in the deep water Tano (DWT) block in 2009 and 2010, discovered more oil at the Tweneboah, Enyenra and Ntomme wells now referred to as TEN Project.
According to the company's management, the fields, which are located approximately 30 kilometers to the west of the Jubilee Oilfield, will require a new customized FPSO.
The existing FPSO Kwame Nkrumah, stationed on the Jubilee Field, has the capacity to process 120,000 barrels of oil per day, while the new FPSO is estimated to process 100,000 barrels of oil per day.
In an interview with CITY & BUSINESS GUIDE , Gayheart Mensah, Head, Investor Relations & Corporate Communications, said the TEN project was completely different from the Jubilee project since it was not easy to tie that into the existing FPSO Kwame Nkrumah.
'For most part of the first half of this year, Tullow had members of its local content team relocated to Singapore to sit through the processes towards looking for a manufacturer of the FPSO, and to make sure that majority of the fabrication was done in Ghana and shipped to Singapore.'
Mr Mensah revealed that four trained production technicians had attended a 26-week training at TTE Technical Training Group in Teeside, UK, adding, 'They have also successfully completed offshore survival training and secondment programmes with MODEC at Singapore Yard.'
The technicians, he added, had participated in a series of FPSO familiarization assignments and general skills training to boost their capacity.
He further emphasised that with regard to the new FPSO, there was currently a design contest ongoing in Singapore of which three companies had been invited to look at the information Tullow had made available regarding the TEN project and advised on the best FPSO design.
He said after the contest, a technical team would evaluate the design, and award the contract.
He was however unable to state when the FPSO would be completed and added that 'project TEN is more completed than Jubilee and so the complication might impact on certain specific details of the FPSO.'
He further explained that the complication was borne out of the fact that while Jubilee was strictly crude, project TEN constituted a combination of hydrocarbons and crude, which needed a different kind of FPSO to be built.
At the moment, the FPSO Kwame Nkrumah is producing below 70,000 barrels of oil per day but it is expected to hit 90,000 barrels by the end of this year and full capacity in 2013.
  By Esther Awuah