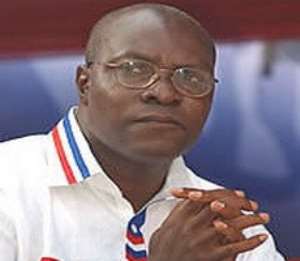 A former New Patriotic Party (NPP) presidential aspirant, Dr. Arthur Kennedy has warned the newly enacted Presidential Transition Act could fail unless the various political parties show goodwill in its implementation.
An initiative of the Institute of Economic Affairs, the Act is to provide benchmarks that will ensure a smooth transition especially when it involves the handover of power from party to another.
At an event to celebrate the passage of the Act, last night the various political parties hailed the passage of the act which has been described as a milestone in the country's democracy.
Dr. Kennedy however says the absence of timelines could prove counter-productive.
Dr. Kennedy was equally unhappy with the continuous marginalization of persons perceived as holding moderate views in their parties, while the more vitriolic ones are almost glorified.
Vice President John Mahama on his part urged the various political actors to ensure their choice of words in the run-up to the election is civil, in order to give meaning to the Act.