"India Show" launched in Accra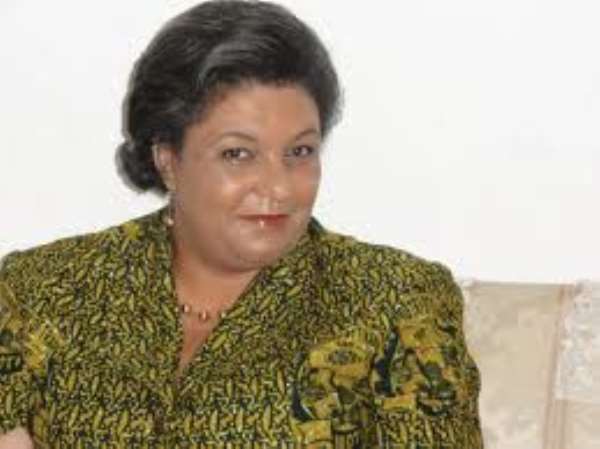 Accra, June 5, GNA – The Federation of Indian Chambers of Commerce and Industry (FICCI), has launched the "India Show," scheduled for July 9 to 11 in Accra.
The show, an initiative of the Indian Government, is to brand India to the African shores and offer Indian companies the opportunity to showcase themselves and learn about new trade and investment within the African Region.
Ms Hannah Tetteh, Minister of Trade and Industry, who launched the "India Show" on Monday, said such fora could build partnerships and provided platform to discuss the growth and development of businesses in the country.
She said Ghana and India were committed to the promotion of peaceful and prosperous business communities, to improve on their respective economies.
Ms Tetteh called on the Ghanaian business community to attend the event to foster more collaboration and network for business opportunities from India.
Mr Rajinder Bhagat, Indian High Commissioner to Ghana, said India had participated in Ghana's drive for rural electrification, agriculture development and agro-processing.
He said over the years, India had contributed to Ghana's human resource development and capacity building through training of personnel under the Indian Technical and Economic Cooperation programme.
Mr Bhagat noted that between 2010-2011, India's imports from Ghana were 159.75 million dollars and exports to Ghana were 656.35 million dollars.
The High Commissioner said Ghana's growing profile as an emerging economy and the recent commencement of oil exploration in commercial quantity, provided an opportunity for the business community to invest in that area.
He appealed to business communities from the two countries to work together towards their goal, and avail themselves of the benefit of conductive business environment in Ghana.
Mr Vivek Kodikal, Regional Director of FICCI, said the show took Indian industry across the world for deeper engagement with their counterparts.
He said the show had three important components, including India-West Africa Business Forum, exhibition showcasing latest technologies, services and products, Business to Business meetings and cultural extravaganza.
Mr Kodikal explained that the India-West Africa Business Forum would have sectoral business sessions that would focus on sectors of Africa.
The show will focus on agriculture and food processing, information and communication technology, mining and minerals, healthcare and pharmaceuticals, infrastructure and construction, textiles and handicrafts, education, energy and consumer durables.
GNA