Government is willing to harness cultural production-Vice President Mahama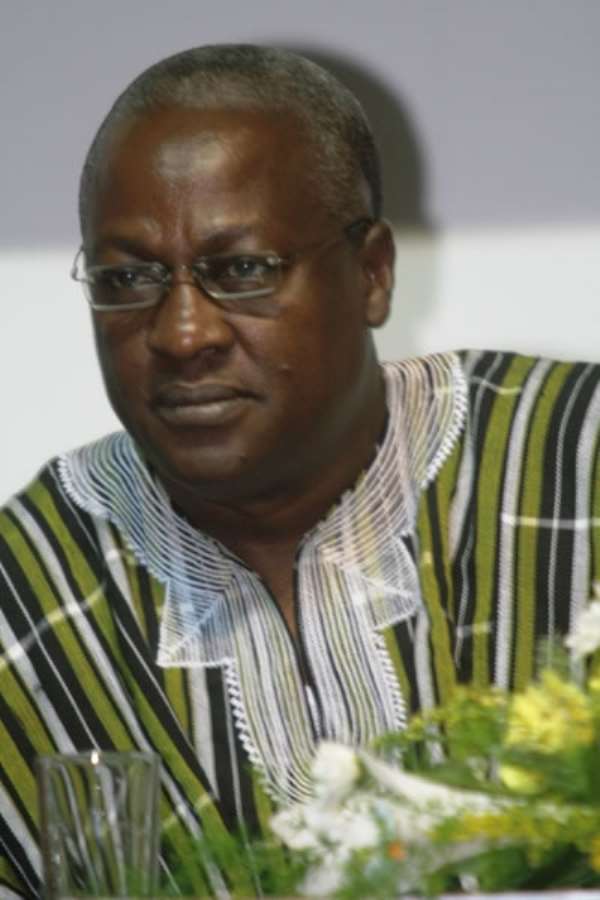 Accra, June 4, GNA - Vice President John Dramani Mahama on Monday stated that government was willing to collaborate with stakeholders in the promotion of cultural production throughout the country.
To achieve that however, he challenged the major stakeholders in the cultural sector to educate Ghanaians with the view to transforming cultural products into business entities that would create wealth for individuals and the State.
Vice President Mahama made the commitment when members of Ghana Culture Forum called on him at the Castle, Osu.
The group, made up of the Musicians Union of Ghana, Ghana Actors Guild, Ghana Concert Party Union, Ghana Union of Theatre Societies and Ghana Visual Arts Association was at the Castle to outline their programmes and challenges to government for collaboration.
The Forum, which was proposed and initiated at a UNESCO organised consultative meeting in April 2011, aims at mainstreaming culture in development, discuss funding for the cultural sector and ratification of international normative instruments to safeguard intangible cultural heritage and promote diversity of cultural expression.
Vice President Mahama called on the Forum to create a crossing point between government and the cultural sector to inculcate the sense of cultural heritage, nationalism and patriotism in future generations.
He said: "The cultural industry can create wealth for individuals and government if all the necessary things are put right to place the industry into a higher level," and called on stakeholders to hold consultative meetings that would enable them disburse the GHC2.0 million provided in this year's budget.
Vice President Mahama said apart from entertaining, cultural activities served as activities of identity and encouraged the Forum to educate more people on their national heritage.
Professor Esi Sutherland Addy, President of the Forum, gave the assurance that it would liaise effectively with government and other stakeholders to promote culture in all sectors of society to inculcate patriotism in the people.
She appealed to government to review the school curriculum by adding more cultural activities that would provide adequate cultural orientation for students.
Professor Sutherland Addy called for support to enable the Forum promote Ghanaian culture to the outside world through global cultural conventions and exhibitions.
Professor Kwabena Nketia, a renowned Ghanaian ethnomusicologist, called for effective linkage between chiefs and culture to serve as a springboard for the studies of culture in schools and at home.
Present at the meeting were Mr Lee Ocran, Minister of Education, Ms Hannah Tetteh, Minister of Trade and Industry and Ms Akua Sena Dansua, Minister of Tourism.
GNA