Government urged to pay salaries of NYEP employees promptly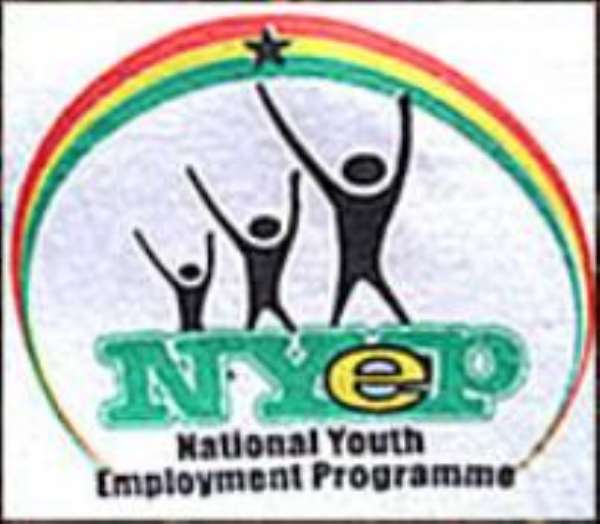 Apam (C/R), June 4, GNA – Ebusuapanyin of Anona Kakabaa Clan of Apam, Nana Kojo Yooyo has appealed to the government to ensure regular payment of salaries of people employed by the National Youth Employment Programme (NYEP).
Nana Yooyo, who is also the chairman of Apam Town Council said though the salaries of these employees were nothing to write home about they did not get them regularly.
Speaking to the Ghana News Agency at Apam, Anona Kakabaa Ebusuapanyin said it was unfortunate that people responsible for the payment of these meagre salaries had to accumulate them for about five or more months before paying them in bits.
"It is very appalling to see these young men and women combing their communities soliciting for loans to live on," he said and added that by the time they got the salaries, they had to go and pay the loans with interest.
"It means that employees of the NYEP, Zoomlion, Eco-Brigade, Community Teaching Assistants and Health Assistants are only working for money lenders to enjoy," he stressed.
Nana Yooyo urged the government to take immediate steps to correct this anomaly in order not to lose the votes of these workers to the opposing parties.
He also appealed to the government to pay contractors for work done.
The Apam Town Council Chairman said because of irregular payment for work done by contractors, most of them had left sites and abandoned the projects, stressing that most of them had taken loans from the banks to pre-finance the projects, so the longer it took to pay them, the heavier the interest they had to pay on the loans.
He further appealed to the government not to allow the petty payments to affect its fortunes in the December elections.
GNA