Oko Nikoi Dzani followed due process in acquiring state land - Lawyers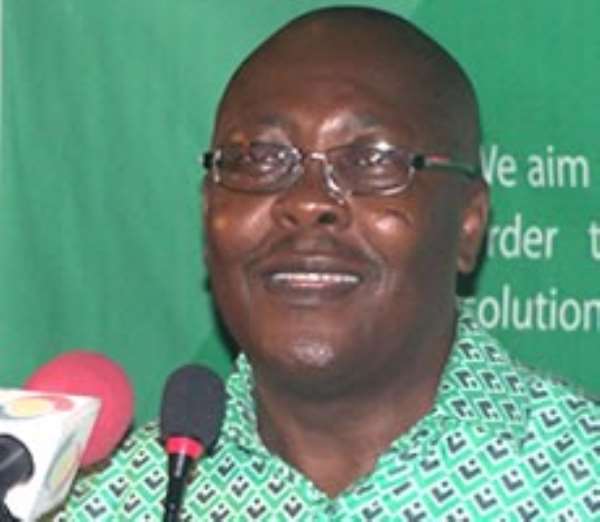 NDK Chairman, Oko Nikoi Dzani
The chairman of the Greater Accra Regional Lands Commission, Mr Oko Nikoi Dzani, has denied allegations he abused his position to acquire state lands.
Pressure group Committee for Joint Action (CJA) last week accused the regional chairman of using his position to acquire state lands and called on government to institute a public inquiry into the matter.
But Oko Nikoi Dzani says the property was acquired in 2008, long before he was made chairman of the Commission.
In a statement his lawyers, Peasah-Boadu and Co, outline the processes for the acquisition, saying they followed due process. Here are extracts of the statement.
According to the lawyers for Oko Nikoi Dzani, attempts to portray the Greater Accra chairman of the Lands Commission as having circumvented the process and benefitting from the sale of the lands are disingenuous.
The lawyers say in December 2006, NDK Financial Services Ltd, of which Mr Nikoi Dzani is Executive Chairman, paid 500 Ghana cedis and applied to participate in a bidding process for the sale of plots of land under the phase 2 of the Development of Government Residential Properties.
According to them, the bid by NDK Financial Services Ltd was adjudged successful by a technical committee after a bidding and interview process. Subsequently, the allocation of plot number 48A, Cantonments Residential area was allocated to the company at a price of 167,000 Ghana cedis, subject to terms and conditions of the offer letter.
The company took possession of the land in November 2008 and concluded payment in December 2008.
The lawyers maintain their client acquired the plot through due process which was consummated at a time when Oko Nikoi Dzani was not the chairman of the Greater Accra Regional Lands Commission.
Click to read the statement issued by Mr Oko Nikoi Dzane's lawyers.