153 passengers feared killed as plane crashes in Lagos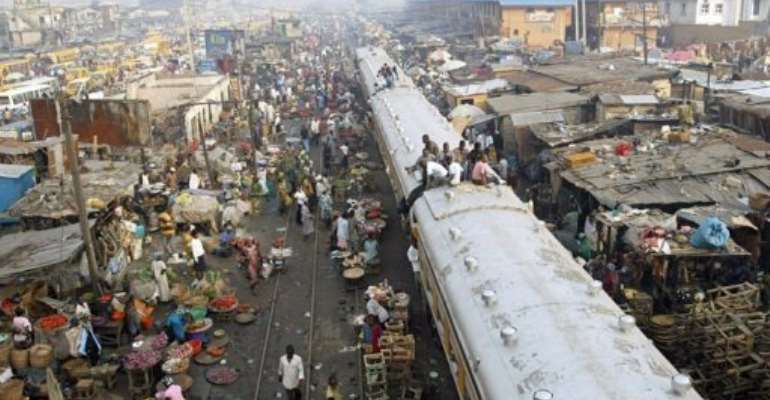 LAGOS (AFP) - More than 150 passengers are feared dead after their plane crashed in a densely populated district of Nigeria's economic capital Lagos Sunday, residents and an aviation official said.
Thick smoke was rising from the area, near Lagos airport, and flames could be seen coming from a two-storey building.
Residents said the plane had been coming in low, making a loud noise, when it slammed into the residential area.
"It was a Dana (airline) flight out of (the capital) Abuja to Lagos with about 153 people on board," Nigeria's civil aviation chief Harold Demuren told AFP.
"I don't believe there are any survivors," he added.
Lagos State police spokesman Joseph Jaiyeoba told AFP the plane had gone down in the Iju neighbourhood on the mainland of the city, where most of the city's population lives.
A spokesman for Nigerian airline Dana confirmed one of its planes had crashed but could not immediately provide further details.
"I can confirm that one of our planes crashed today on the outskirts of Lagos," Tony Usidamen told AFP.
"We lost communication with the aircraft. We are going to issue an official statement."
Lagos, the largest city in Africa's most populous nation, is home to an estimated 15 million people.