S. African president's son has 'assets seized'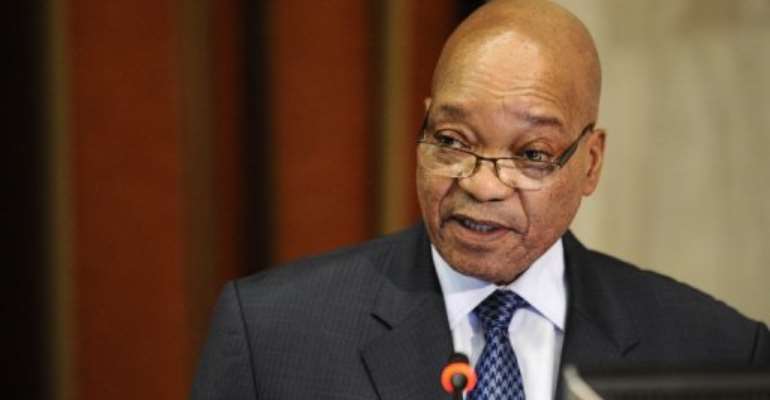 JOHANNESBURG (AFP) - Property belonging to Edward Zuma, one of South African President Jacob Zuma's sons, was seized over an outstanding wedding bill but returned after he reached a payment deal, the Sunday Times reported.
A wedding planner took Edward Zuma to court after he failed to pay an overdue bill of 1.5 million rand ($174,000, 140,000 euros) from his wedding last October, according to the paper.
The sheriff on Friday removed furniture and a BMW X5 from Zuma's Durban home.
The property was later returned on the same day after the intervention of Zuma's lawyer, who said plans had been finalised for the bill to be cleared.
"It was just a technicality," lawyer Siphiwe Mncwango said.
Some 500 guests attended the wedding at a game reserve in the eastern province of KwaZulu-Natal.