CentrAfrican leader sacks nephew as finance minister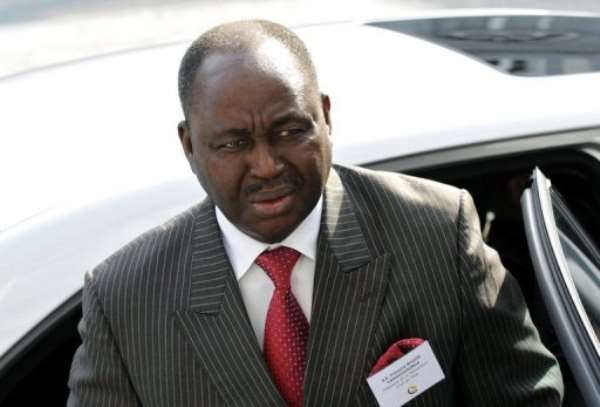 Bozize (pictured) had appointed Ndoutingai to the post to put the government's finances in order. By John Thys (AFP/File)
BANGUI (AFP) - Central African Republic President Francois Bozize has sacked his nephew and right-hand man Sylvain Ndoutingai as finance minister, according to a decree read out over state radio on Saturday.
"The present decree abrogates" Ndoutingai's appointment following elections last year, it said, giving no reason for the firing of a minister considered so powerful that he went by the nickname of "Demigod."
Ndoutingai held the key mining portfolio for years before his appointment as finance ministry last year in a reshuffle following the elections.
Observers said at the time that Bozize appointed Ndoutingai to the post to put the government's finances in order after years of struggling to pay its debts.
Ndoutingai was Bozize's campaign director for the 2011 elections in the impoverished landlocked country.
The sacking came the day of a new hike in fuel prices, the second this year, which prompted a strike by taxi and taxi-bus drivers.