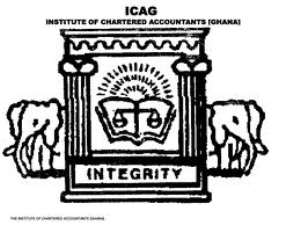 Accra, June 2, GNA – Mrs Angela Peasah, newly elected President of Institute of Chartered Accountant Ghana (ICAG) has pledged her commitment to put in place strategic measures to make the institute the best in Africa.
She said the institute would work to bring the professional bodies in Ghana together to have a voice to debate and support national and regional issues for national development.
Mrs Peasah made this known during ICAG's its annual Dinner and Dance to end this year's Accountants Week Celebration in Accra.
The event was on the theme "Regional Economic Growth and Stability".
In her acceptance speech as the newly elected President, Mrs Peasah bestowed tributes to the high performance of the immediate past President.
"Let me at this stage express my appreciation to our immediate past President Mr Joseph Blankson, whose contribution to the development of the Institutes deserves commendation. I also recognise the contribution of the members of the outgoing Board and all previous Presidents and Boards who laid a strong foundation on which successive Boards have built," she said.
She enumerated her vision for the Institute saying she wants to see a strong, united, and proactive Institute that anticipates and initiates actions rather than react to events.
She said her new Board would work with public agencies such as Ministry of Finance and Economic Planning, Controller and Accountant General, Audit Service and Internal Audit Agency in adoption of International Public Sector Accounting Standard to ensure ICAG's views and contributions to national development are heard and acknowledged.
Mrs Peasah said there were serious issues which needed immediate attention such as supporting public sector financial management, participation in the consultation and policy making process and holding duty bearers accountable and exploring ways of supporting small and medium scale enterprises to access funding for growth.
She urged all accountancy professionals to work effectively to serve the public interest for national development.
Mr Joseph Odartey Blankson called on every member of the institute to support the new president to perform her duties diligently without any interference for positive growth of the institute.
He urged them to use their knowledge and skills to assist in the growth and development of the country.
GNA