Staff and inmates of Akuse trained in mushroom farming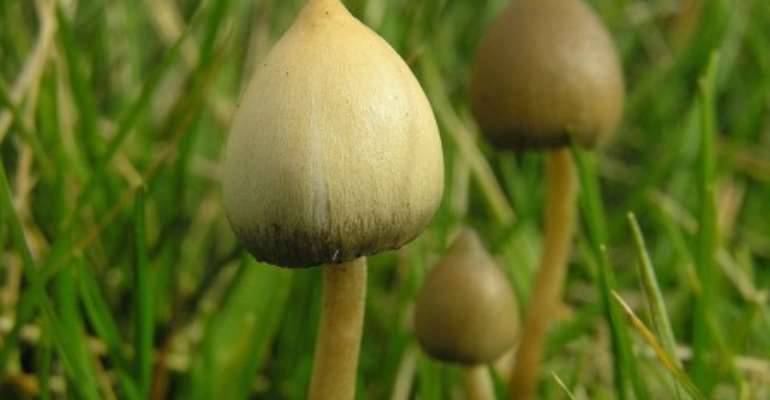 Ms Purity Bosson, Director for Impact Generation, a youth development Organization, on Friday trained twenty-two staff and inmates of Akuse prisons in mushroom farming.
The inmates and staff of the Akuse prisons in the Greater Accra region were taken through a six months intensive training in general education on mushroom farming and the construction of mushroom farm.
The program was organized by Moremi Initiative, a non- profit organization for Women's Leadership in Africa in collaboration with the Milead Fellowship, a leadership development program.
Speaking at a forum dubbed "Stigmatization of prisoners: the role of stakeholders" in Accra, Ms Bosson said the objective of the project was to train inmates in income generation that will not demand high startup capital.
She said the project would unlock individual potential and offer opportunity for career development for inmate's especially women and empower them to acquire skills in mushroom to provide them with alternative source of livelihood after serving their jail term.
Ms Bosson stressed that the project would help to eliminate stigmatization of prisoners through education and sharing of ideas to bring lasting solution to the problem.
She said under the Milead Fellowship, 25 extraordinary young African women between the ages of 19 and 25 were identified through highly competitive process and according to the criteria set down which included the demonstration of leadership potential, service to their community and commitment to women's empowerment.
Ms Bosson said participants were taken through a year- long training and mentoring program designed to build skills, strengthen networks and give knowledge of external supporting systems.
Stakeholders present at the forum were nurses, teachers, ex-convicts, civil society and staff of the Akuse prisons.
Mr Israel Tsegah, Director in of Finance and Administration at the Ghana Prisons who spoke on the Role of the Prison as an Institution of Transformation, noted that effective educational programmes would help prisoners develop social skills, techniques and strategies to help heal with their emotions.
"It is believed that inmates who received educational programmes are less prone to violence after their release and that such programmes emphasize academic, vocational and social skills which assist inmates with opportunities to improve their capabilities for employment. Education also improves their ego to re-enter society successfully" he said.
Emmanuel Kwaboni, Project Coordinator for Impact Generation, said the criminal justice system has to accept the responsibility of assisting and facilitating the return of prisoners to society as improved citizens.
He said every aspect of the criminal justice system should aim at successful reintegration with the goal of contributing to crime reduction.
GNA