Fake doctor busted at Komfo Anokye Hospital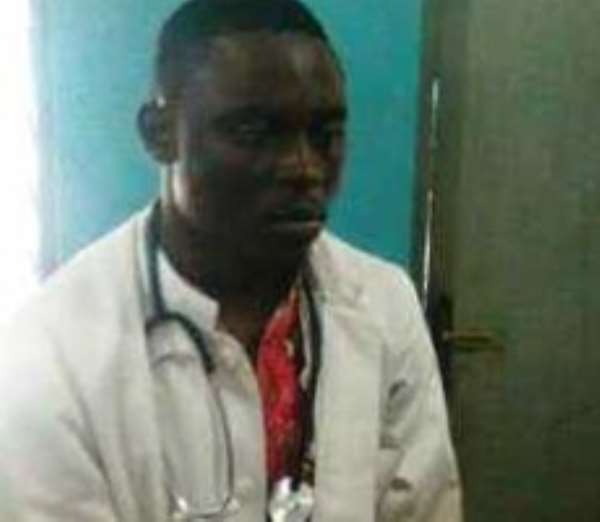 A 24-year old man SHS leaver has been arrested for posing as a doctor at the Komfo Anokye Teaching Hospital.
The suspect who gave his name as Romeo Osei was picked up whilst pretending to attend to an unsuspecting patient in a ward at the Accident and Emergency Unit.
Supposed colleagues became suspicious of him when they found, among others, he recorded patients' information in a small note book instead of a folder.
Smartly dressed in a white overcoat, with a stethoscope around his neck, Romeo told officials during interrogation he loves the medical profession.
Though sources indicate they had been seeing him at the hospital for about three months, he told officials he had been there for only three weeks.
Director of Nursing, Patience Ampong told Luv News the hospital's operational structures makes it impossible for any stranger to have his way for such a long time.
"We were just informed this afternoon that someone who has been posing as a doctor has been caught. He claims he has been around for almost about three weeks. We found out today when doctors around suspected he must be an imposter", said Ms. Ampong.
"He was found with a patient but was not giving treatment. We are going to hand him over to the police. From time to time, we arrest such people but in recent times this is the only one. If our security was lax we wouldn't have arrested him but we are going to tighten our security to be on the lookout for such people".