PPP accuses Mills Administration of poor performance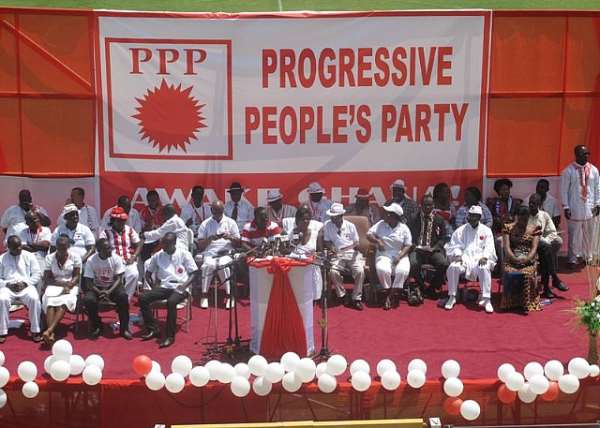 Kumasi, May 31, GNA – The Ashanti Regional branch of the Progressive People's Party (PPP) has accused the Mills Administration of abysmal performance, particularly in the area of education development.
It said the government's claim of "unprecedented improvement" in the sector over the past three years is false and outrageous.
Mr Bismark Tetteh, the Ashanti Regional Secretary of the PPP, said the reality on the ground clearly show that not much attention and value is being put on education.
The result of this is that a frightening 54 per cent of school-going children in cocoa growing communities are unable to read and write.
Many of the schools additionally, lack the infrastructure and facilities for effective teaching and learning.
Mr Tetteh said this when addressing a press conference in Kumasi to present the party's position on the current state of the nation's education.
He said the PPP would turn things around if voted into power by the people in the December elections and that they would ensure that every Ghanaian child has access to quality education.
Mr Tetteh said at the Senior High School level, all students would be adequately prepared for either, vocational training, university or equivalent level of education to enable them gain better employable skills.
The PPP government, he said, would make education the topmost priority and see to it that the sector receives a higher share of the national budget.
He said it would also demonstrate firm commitment and passion to fight corruption by strengthening the institutions of state and in this way save more money to fund education.
GNA