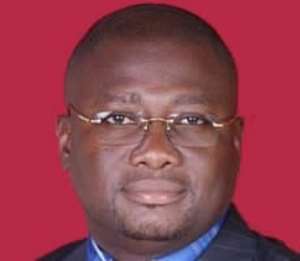 NDC Member of Parliament for Adentan Constituency, Kojo Adu-Asare is worried about what he says is the negative niche the Rawlingses have carved for themselves in the country's body politic.
He indicated that the former first couple by their conduct could lose their influence in the country if they are always cited for the wrong reasons.
The Adentan MP was reacting to the latest brouhaha surrounding the celebration of the 33rd June 4th uprising at the Victoria Park in Aflao, Volta region.
The Chiefs in a statement released Thursday, urged the organizers of the June 4th to change the venue from Aflao to any location outside their traditional area.
The Chiefs and people in the Aflao Traditional Area kicked against the choice of their town for the event since according to them such a political programme could hinder developmental projects scheduled to the area by the government.
But aide to the Rawlingses, Kofi Adams who blamed some government appointees of being behind the sabotage maintained that the event will come off at the scheduled venue as planned.
However, speaking on Asempa FM's Ekosii Sen programme Thursday, Kojo Adu-Asare this will be his last comment on the Rawlingses.
"I am fed up to the marrow with anything Rawlings and I don't intend wasting much time because nothing will change".
He wondered why the media always exaggerate trivial issues about the Rawlingses whiles there are more developmental issues to devote their airtime to.
"I think we are beginning to idolize human beings and as a christian I don't want to idolize anybody. God is my all in all, so for me I will want to spend a lot of time on any platform to deal with issues I find virtue in".
Adu-Asare noted that, he is in politics to find lasting solutions to the bread and butter issues confronting Ghanaians and not to comment about one person everyday.
He expressed disappointment in Mr. Rawlings on what he says is his [Rawlings] continuous critique of the Mills-led government without any justification.
"When you love somebody to the core and the person disappoints you, you must as well keep quite. Rawlings has disappointed me to the extend that I don't want to discuss him anywhere" Adu-Asare bemoaned.
However, the Director of Communication for the Convention People's Party (CPP), Nii Armah Akomfrah, a co-panelist on the programme said the June 4th celebration is an illegality and thus not worth celebrating.
He said the principles which guided the uprising created more problems than it is perceived to have solved.
Nii Armah Akomfrah said people can choose not to celebrate June 4th because it is not a state function.