Smart Technology pilot program launched in Accra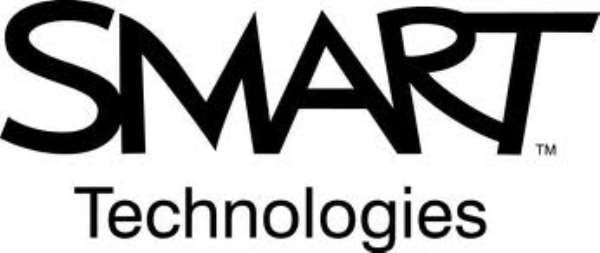 Accra, May 31, GNA – Smart Technologies, in collaboration with the Ghana Education Service (GES), has launched a Smart Technology pilot program that would assist in the teaching and learning of science and mathematics at all levels of education.
The pilot program is to be undertaken in seven schools and these are Accra College of Education, Ola College of Education, Bolgatanga Technical Institute, St Paul's Technical Institute, St Louis Senior High School, Anlo Awomefia Senior High School and Winneba Senior High School.
Speaking at the launch Mr Charles Aheto Tsegah, the Deputy Director General of GES, said quality education had become an important area in terms of how it is seen and the future development of every nation.
He said the technology would therefore provide an open space for the teacher to get acquainted with a more scientific way of teaching and learning and it would deepen the quality of delivery by teachers.
Mr Tsegah said the introduction of the technology in the school system would bring Ghana to the fore front of technology and ensure that Ghana was not be left out in the development of Information Communication Technology.
He appealed to students and teachers to cooperate in order to make the programme successful and called on students to make good use of the equipment and ensure that they would share with others what they would acquire.
Mr Richard Addey, Regional Manager for Africa, Smart Technologies, said the pilot program was the first ever introduced in Africa to support teachers to have better results and provide better engagement and ease pressure.
He said all over the world, different initiatives have been introduced in classrooms to prepare children for the future and the changing world.
Mr Addey said "education has changed all over the world to adapt to the changing world and technology has also improved teaching and learning by engaging students ".
He appealed to Ghanaian teachers and students to support the pilot phase of the program and ensure that the technology helps in improving the education system.
Mrs Christiana Bampo-Heneku, the Headmistress of Accra Training College, commended the GES for selecting the college as one of the beneficiary schools and assured that teachers and students of the college would make good use of the technology in order to make teaching and learning easier and convenient.
GNA