31 May 2012
|
PPP News
PPP launches 2012 National Campaign Saturday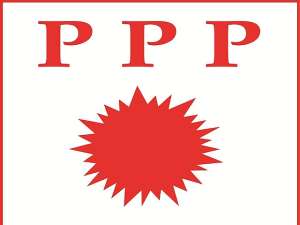 The Progressive People's Party (PPP) will on Saturday, June 2nd, 2012 launch its 2012 National Campaign at the Nana Kobina Gyan Square at Elmina in the Komenda-Edina Eguafo-Abrem (KEEA) Constituency of the Central Region.
The inaugural campaign starts at 2 P.M., prompt.
The party will give details of its campaign programme for the year at the launch. That will include the party's adopted community-based campaign, registration of eligible voters and others who are interested in joining the PPP.
Other strategies adopted by the party to make it more attractive in the election year will also be unveiled at the Saturday event.
On the following day, Sunday June 3rd, 2012 the PPP will move to Cape Coast to set in motion its community-based campaign in the Central Regional capital. Similarly that event will start at the Ato Austin Gardens.
The PPP will be the first party to launch a national campaign for this year's election after both the NPP and the NDC launched their regional campaigns in Accra.
Members of the party's National Committee, other national officers and regional executives of the party will attend the launch.
The party intends introducing its parliamentary candidates at the Elmina launch where other prospective or aspiring parliamentary candidates of the PPP will also be introduced to the general public.
After its novel convention held at the Accra Sports Stadium on Saturday, 25th February, 2012 the PPP has embarked on massive national organisation and mobilisation drive, which outcome have resulted in huge turn-outs at the party's sensitisation and familiarisation tour of the country.
It emerged from the PPP nationwide tour that the party's glowing Red Sun symbol and the achievable promises made by the party's leadership during the tour, have offered many disillusioned Ghanaians, a renewed strength and vigour that there is hope on the horizon, and that they can wipe off the gloom that has characterised the rule of parties that have assumed the reins of the country since the inception of the 4th Republic.
The PPP wants the opportunity to implement an Agenda for Change when our candidate is made President of the Republic of Ghana, come January 7th, 2013.
This Agenda is built on four pillars. These include Stewardship, Education, Healthcare and Jobs. The party intends implementing this Agenda using the spirit of inclusiveness that will enable us to use the best Ghanaians; full participation of women and the youth, and; above all a leadership that is incorruptible.
By dealing with corruption, we can double government revenue which we will use to pay our transformational initiatives in education, healthcare and job creation.