FAGRO holds stakeholders meeting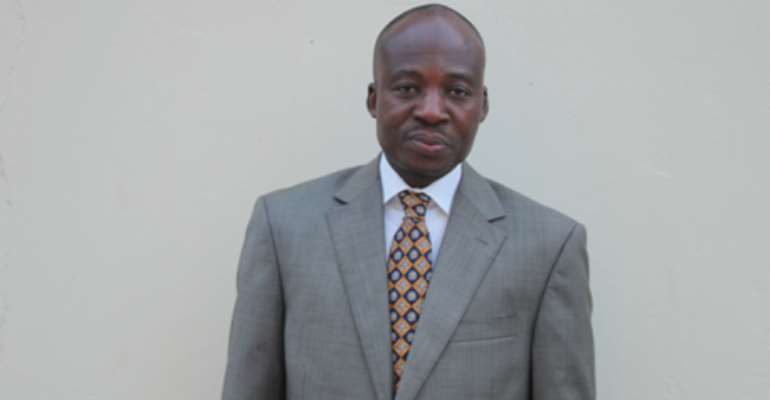 The National Food and Agriculture Show (FAGRO), has held a day's high-level stakeholders' meeting to deliberate on activities earmarked for the 4th edition of the show, and also to solicit ideas from members including sponsors, and exhibitors for the event.
Held recently in Accra at the Efua Sutherland Children's Park, the meeting brought together an impressive array of stakeholders who have contributed in diverse ways over the last 3 years, to ensure the successful execution of FAGRO.
The meeting attracted a tall list of concerns, all directed at finding ways to make this year's event an even improved edition of FAGRO, and also help build a strong foundation for FAGRO as an institutionalized national event that needs to be cherished and protected.
Genuine concerns were raised on expanding the event's coverage in other regions where the real farmers and agro-industries are based in order to bring them on board and widen the impact.
Stakeholders also agreed that FAGRO would continue to heed its mandate of collaborating closely with the farmers, and added that tickets for this year's event will be sold in advance to aid the financial standing of FAGRO. Discount for potential participants of the fair was also suggested.
There was a suggestion for reports on growth for the scientific measurement of FAGRO, on which it was disclosed that a team had already prepared a report on that.
The stakeholders also requested for the demonstration of their farming machinery on the exhibition grounds, and suggested a date on which it should be done.
Concerns were also raised on the choice of venue for this year's event, where the stakeholders weighed the economic viability, and compared the use of the International Trade Fair Centre and Efua Sutherland Park. After a long deliberation, it was agreed that the Efua Sutherland Park would be used for this year's event.
A unanimous vote on which date would be best for this year's FAGRO, fell on August.
A successful stakeholders' meeting it was, participants agreed to work together for the greater good of FAGRO as an institution, and also to support this year's event.
This year's FAGRO will be held from August 23 to 25, under the theme: linking farmers' to appropriate market: A value Chain process.
The organizers will soon roll out the activities outlined for this year's event but has assured stakeholders, the youth and the general public, that the 4th National Food and Agric Show (FAGRO 2012), will be an outstanding fair by all standards.