Family claims ownership of vast lands in Accra, but Lands Commission denies claims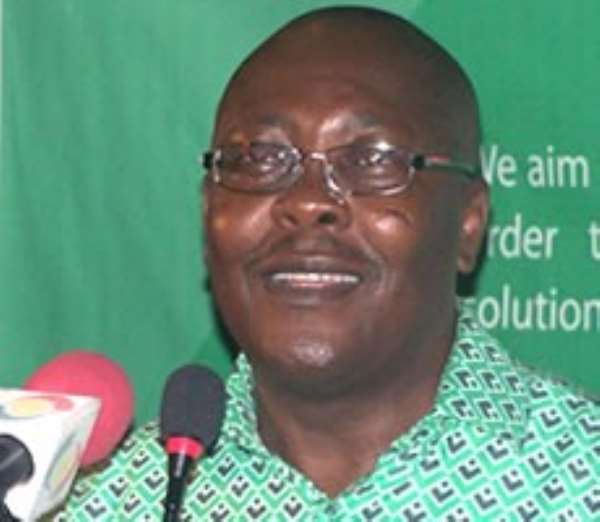 Oko Nii Koi Dzani is the Chairman of the Greater Regional Lands Commission
A family in Accra is claiming ownership of vast plots of land comprising areas such as Ridge, Labone, Osu, Cantonment, North and South industrial areas
The E.B Tibboh Family of Accra which is making the claims has served notices to individuals and institutions occupying those lands to quit.
A certain William Nartey who has been acting on behalf of the Tibboh Family is wanted by the police for defacing various properties situated in the areas the family is claiming ownership of.
The message is in deep red ink and is warning the public to keep off or produce documents to back their ownership.
William Nartey claims the family has Power of Attorney over hundreds of acres of land wrongfully bequeathed to government by colonial masters.
Some of the occupants of the defaced properties are stunned by the development and suspect that the action might have been carried out midnight or last weekend when most of the businesses were not opened.
The Head Office of the Lands Commission was also not spared as it is also situated in the area the family has earmarked as its own. Some of the inscription on their wall read, "Lands Commission, stop selling our heritage," "Since 1894, when was land accounted for?", "When was the land acquired", "Lands Commission. Go and Demand rent and stop taking Loans"
When Joy FM's Eric Ahianyo caught up with the man behind the claims, he revealed that he is the Secretary to the E.B Tibboh family that secured Power of Attorney ten months ago and they are poised to reclaim their properties.
According to Mr. Nartey, the E.B. Tibboh is working hand in hand with another family, Mantse Ankrah family maintaining the two families have the full backing of the Ga State.
Meanwhile the Lands Commission has called the bluff of the family and has lodged a complaint with the Cantonments Police Station.
The Greater Accra Regional Lands Officer, Mrs. Rosemond Annan described the family's action as illegal.