DR Congo sentences defectors to death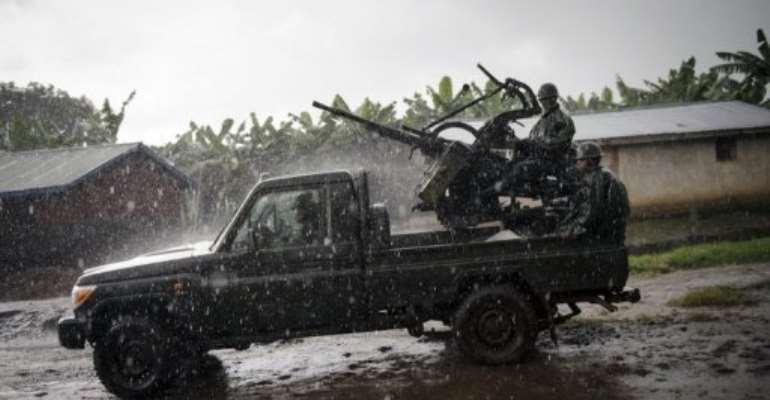 KINSHASA (AFP) - A Congolese military court on Wednesday slapped 13 officers with sentences ranging from two years to death for taking part in a mutiny in the east of the country, an official said Wednesday.
A colonel and a lieutenant-colonel were sentenced to death in absentia for "organising or taking part in an insurrectional movement," Colonel Freddy Mukendi, first president of the Bukavu court, told AFP.
Eight other officers who were present during sentencing in the eastern Democratic Republic of Congo (DRC) were handed life sentences. Three others were sentenced to prison terms ranging from two to 200 years.
For weeks now, regular forces have been battling mutinous ex-rebels who had joined the army under a 2009 peace deal but recently defected in protest over their living conditions.
The death penalty still exists in the war-ravaged central African country but is no longer carried out and is instead commuted into life imprisonment.
During the military trial, it emerged that the mutiny was planned during a meeting that was held in the main eastern city of Goma in March and chaired by General Bosco Ntaganda, Mukendi said.
Ntaganda was the military chief of the former rebel National Congress for the Defence of the People, which joined the army in 2009. He is wanted by the International Criminal Court for war crimes.
Mukendi alleged that the fugitive general had deliberately created chaos to protect an armed group of former Rwandan Hutu rebels linked to the 1994 genocide from ongoing army operations.