Slow progress at Sudan, South Sudan talks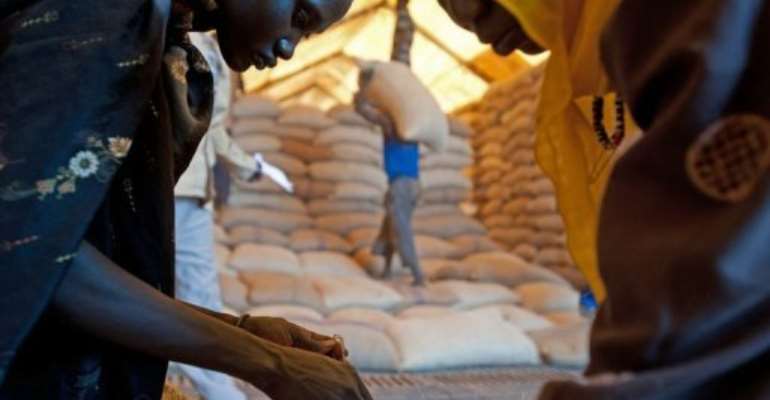 ADDIS ABABA (AFP) - Top negotiators for Sudan and South Sudan made slow progress Wednesday as they pressed ahead with their first talks since deadly border fighting last month took them to the brink of war.
South Sudan's chief negotiator Pagan Amum said the mood of the talks was "neutral" as they broke for the night Wednesday, with Juba rejecting Khartoum's claims to have pulled out all troops from the contested border region of Abyei.
The United Nations said Sudanese troops had pulled out from Abyei on Tuesday, as the two parties restarted their talks in the Ethiopian capital.
"We made our position very clear that it was a partial withdrawal, Sudan Armed Forces withdrew their forces leaving two platoons," said Amum.
"We call on Sudan to withdraw all their forces as they are required by the (UN) resolution," Amum added, claiming that troops remained in Abyei while a full battalion was posted just across the northern side of the border.
Teams from both sides are in Addis Ababa taking part in African Union-led talks which were stalled last month by fierce clashes in border areas, the worst fighting since the South won independence last July.
South Sudan had already pulled its security forces out of Abyei in line with a UN Security Council demand for both sides to demilitarise the territory.
Abyei is one of the key disputes between Sudan and South Sudan, which have been fighting each other along their undemarcated border.
Sudanese troops seized the region in May 2011, forcing some 110,000 people to flee southwards, where most remain in impoverished camps.
Khartoum has said it will only address issues such as contested areas and citizenship once the all-important security concerns have been addressed.
Sudan and its southern region fought a war that left more than two million people dead from 1983 until 2005, when South Sudan was given autonomy under a deal that paved the way for independence.