Dare me, and I will expose president Mills- Martin Amidu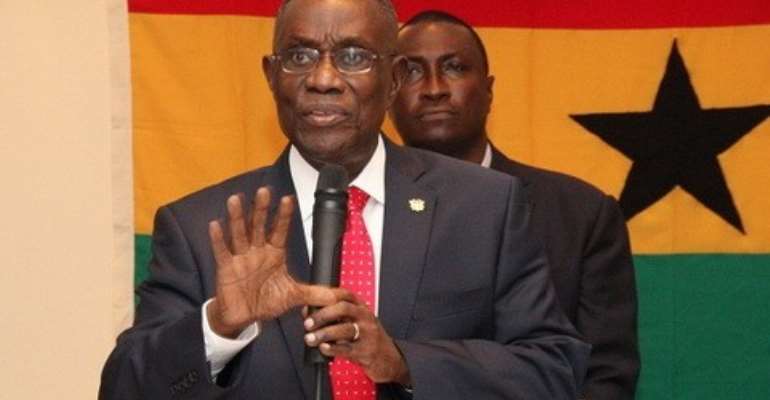 A former Attorney General has threatened to expose what he says is President John Mills' misconduct in the controversial Alfred Woyome judgement debt saga if he is pushed to wall.
Martin Amidu told Joy News he is ethically constrained to reveal secrets behind the 51 million judgement saga but added if government functionaries attempt to bring his name into disrepute he will have no option but to come out and clear his name.
He was speaking to Joy FM's Kojo Oppong-Nkrumah, Wednesday, shortly after releasing a statement explaining why he is not using government or party channels to address accountability and transparency issues in the country.
Martin Amidu was sacked by President John Mills in January for misconduct after a meeting with cabinet.
Government sources say he failed to name colleague cabinet ministers he alleged in a statement were involved in the Woyome saga.
On Wednesday, however Martin Amidu said the facts surrounding his dismissal have been distorted.
He denied allegations he did not mention the names of the cabinet ministers who were involved in what he had early on described as"gargantuan" money paid to Alfred Woyome.
"I have dared the Chief of Staff to publish the misconduct. This is my reply to you. I have stated the reason and what happened at the meeting. If you are brave publish it to the public. He has cowardly not been able to do it," he snapped.
Martin Amidu said he might, due to the ethical reasons, die without revealing the President John Mills misconduct until he dared to do so.
When asked to reveal the secret behind the Woyome saga, Amidu said: "I won't do that. Until they deny it…Or if they try to say something that brings by integrity into disrepute then that one there will be no ethics. But now ethically I am confined to not talking about it. Indeed I may have to hold it until I die, unless they put me into a situation in which I may I have to tell my wife to get these things out."