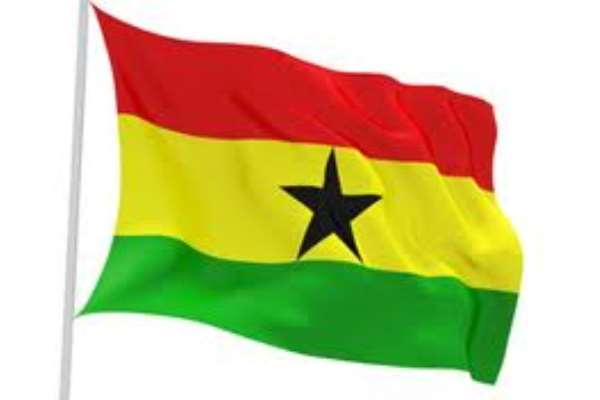 It is said that change is the only constant parameter in the universe; anything else under goes one form of transformation or the other at a point in time. This change, in almost all cases, is a must and a necessity that must be attained. Intriguing as it maybe, some people don't think about the essence of change; the relevance of change is not in their psyche. To them, the status quo is always the best.

A prominent mark of the adherents of the status quo is the ability of not thinking about change; they do not think about envisaging how the other option would be should they consider doing it. You know what? Sometimes, we must undergo some life experiences at a stage in life because once that is done, our psyche about the need for change is more than bound to change. One critical example that comes to mind is the European weather. Certainly, this experience will be better felt and understood in some countries like Norway as against places like Spain. Whilst a fairly nice weather condition prevail all-year-round in the latter, talk of the scenario in the former and the word 'change' would hurriedly be on your lips to be spewed out. All the four European seasons are well defined and felt in their highly marked characteristics. As summer gives way to autumn, the broad smiles on the faces of many inhabitants greet you. Conversely, as autumn says goodbye to winter despite the much skiing escapades that many people will undergo, the once lively faces of many will assume opposite description. Then, the call for change starts dripping from the lips of many. The intensity of the cold sometimes makes one's lips and ears hurt so much to the point that one feels as if those body parts have been cut off with a sharp cutting edge. Also, the once green, broad and lively leaves of trees and grasses which later turned yellowish and smell of love in autumn are nowhere to behold. Everything is dried up. Certainly, these situations will urge you to call for change contrary to others in other places with much nice weather conditions.

Talking about change, I remember some of the so called age-old practices in Ghana. I accept tradition not as a religion but as a way of life and that this must be cherished and preserved. Again, I share in the belief that a spice of tradition with 'relevant modernity or westernisation' will be a perfect match. Despite my admiration for tradition, some form of our traditional practices cannot stand the test of time. Yes, they can't! For instance, what's the building of camps for people who we deem posses witchcraft for? Sometime last year and early part of this month, I watched and read news items on this subject which showed the horrifying, agonising and dehumanising condition in which these supposed witches live. I hate witches. Yes, I do. Since the day I touched this planet called earth, I have been made aware of the attack of witches upon my life but glory to God am still alive and kicking. Even as I write this piece, I still have snippets of misfortunes in my life which people ascribe the machinations of witchcraft to. Certainly, a person like me would abhor such people. However, the witch camps in Ghana pose a lot of mind-numbing questions which necessitate a change in action. For example, why is it that all the people in these camps are women? Does it mean that men do not posses witchcraft? Why is it that almost all these camps are in the northern part of the country? Does it mean that the building of such camps is only a tradition by some tribes in the northern part of the country? What then happens to members of those tribes who posses witchcraft but reside in the southern part of the country? Has anybody sat down to think about the future of the mostly young girls who accompany the supposed witches who are ousted from their places of abode to serve as helps to these alleged witches in the camps? These are some of the reasons why I think we need to change.

Folk, wait a minute! Do you agree that there are a lot of power broker politicians, captains of industry, CEOs of multi (national and billion) companies, entertainment superstars and many rich people who are from the north? Have any of their mothers ever been sent to any of these camps? Or is it the case that none of these people's mothers practise witchcraft? Please, I am not for a moment suggesting that they do. Not at all! But what do you think will happen if one of these influential people in Ghana have his/her mum in any of these unreachable and forgotten parts of the country?

Time and again, I have heard the saying that a woman becomes a witch when life begins to take its toll on her; when wrinkles begin to take over her once crème de la crème face; when her identity is now but what the Ewes called "kesekaba". Is it that we as a people have now accepted this as a well-thought out and scientifically researched finding? If so, why does it only seems to be applied to aged mothers of the poor ones in society? Why not those of the rich ones too? Or is the application to poor aged women one of the conditions under which this 'research finding' holds?

Shockingly, the number of inmates in these camps is on the surge. It is estimated that not less than 3000 old women and their granddaughters (in most cases) live in these camps. It is always a Christmas time for them should a day go by and they are able to manage with just a piece of food and a cup of water since in most instances they go without food and water. Potable water to them is akin to the possession of the most expensive jewellery. Talk of electricity? They do not know what that is. Sometimes, I tend to think that if these alleged witches are treated in this manner, won't they be angered and cause more havoc?

Witchcraft must not be allowed in human existence. However, we must treat alleged witches and wizards with a sense of our collective humane feeling. The Ministries of Local Government and Rural Development; and Women and Children's Affairs must take active steps in closing down these camps. Again, influential people from communities where these camps still exist must initiate talks with their people and integrate these alleged witches into our society as well as assist the young girls to get to school. How about the so called human rights groups and other civic societies in the country? I guess the rights groups ain't telling us that it is only the rights of the most powerful politicians that matter.

Also, the unnecessary and uncivilised disturbances that marked the maiden biometric voter's registration in the country which in most cases have been laid at the footstep of politicians cannot be accepted as our way of doing things. For me, the much frustration and weariness that prospective registrants went through could have been highly minimised. Apart from the fact that breakup of machines can slow the process, the lack of efficiency on the part of the registration officials is a major contributing factor. For example, most prospective registrants claim that the registration officials were not on top of their duties. How do you blame these officials most of whom only saw a computer when they got to Senior High School? Even here, they did not use it since in most instances the few ones around are used for demonstration purposes by instructors and in some cases by the more fortunate ones who have some little knowledge in computing. Certainly, such an official will engage in the "Jack where are you?" style of typing. As a result, much time which would have been used for other productive engagements by these prospective registrants would be wasted in the registration process.

While most of our compatriots during their formative years in school learn how to type on computer and play with many other technological equipment, we are busily learning how to write in "My first, second, third Copy Books"! Who knows, we may even be heading towards "My infinite copy books"! So while we glory in our stylish handwritings, our compatriots worship their typing speed and dexterity on the computer. Which is better? Remember, we may not all be artists and calligraphers but we may all have to use the computer at a point in time. Now, they have moved from typing on computer to touching screens of tablets while we still hold on to our number of copy books as we pretend to be introducing our kids in basic schools to computer. Certainly, we need change!

Remember, your thought today can make the world better tomorrow. Think about it.

Lawer Egbenya
([email protected]).