Namibia's Permanent Representative to the African Union Bids Farewell to the Chairperson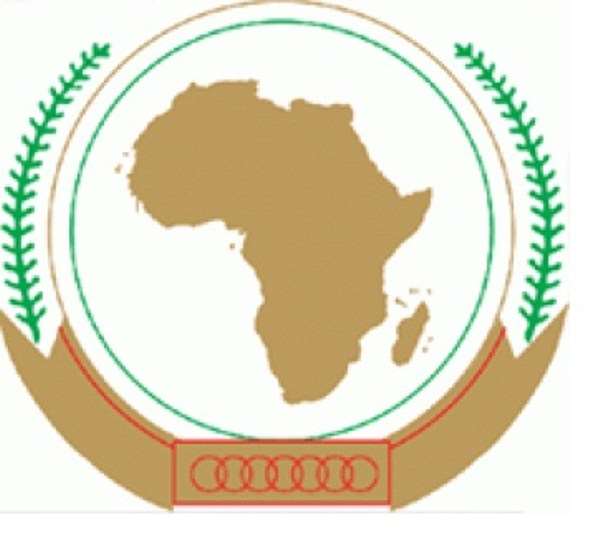 Namibia's Permanent Representative to the African Union Bids Farewell to the Chairperson
ADDIS ABABA, Ethiopia, May 30, 2012/African Press Organization (APO)/ -- The Chairperson of the African Union Commission (AUC), Dr. Jean Ping, received in his office at the AU Headquarters in Addis Ababa, on Tuesday, 29 May 2012, the Ambassador of the Republic of Namibia to the Federal Democratic Republic of Ethiopia and Permanent Representative to the African Union, H.E. Ms Kekena Kauna Sophia Nangula, who came to bid farewell to the Chairperson at the end of her tenure.
Welcoming his guest, the Chairperson commended Ambassador Nangula for the seriousness and dedication with which she served her country as Permanent Representative to the African Union. "It was indeed a pleasure to work with you," he said.
Dr. Ping described Namibia as an important Member State with a rich historical and cultural heritage and fondly recalled his visits to the country. The Chairperson entreated the Ambassador to kindly transmit his warm greetings and highest regards to the President of the Republic of Namibia, H.E. Mr. Hifikepunye Pohamba.
On her part, Ambassador Nangula thanked the Chairperson for the excellent collaboration she received from him and the Commission during her tenure as Namibia's Permanent Representative to the African Union, particularly when Namibia was a Member of the Peace and Security Council.
"Thank you for the support you extended to me during my stay here. It has been a real pleasure and a great honour for me to serve my country as Permanent Representative to the African Union. As diplomats, we are trained to never completely feel at home in our duty stations. So, the time has come for me to leave. My stay here was a great learning experience and I shall continue to closely follow developments at the AU. As I depart to return to my country, I request that you kindly extend the same kind of support to my successor," the Ambassador stated.
The Chairperson awarded Ambassador Nangula a Certificate of Appreciation for her distinguished service as Namibia's Permanent Observer to the African Union. In the Certificate, the Chairperson wrote:
"During her term of office, Ambassador Nangula represented her country with competence and dedication. Through her role, she has ably assisted in promoting the objectives of our Pan-African Organization, including the promotion of greater understanding and cooperation within the larger African Community… Her valuable contribution to the work of the Commission and in promoting Pan-Africanism has been highly appreciated."
Ambassador Nangula will soon be returning to Namibia, after serving her country as Ambassador to Ethiopia and Permanent Representative to the African Union from 2010 to 2012.