Mauritania, Gambia discuss 'serious threats' in Sahel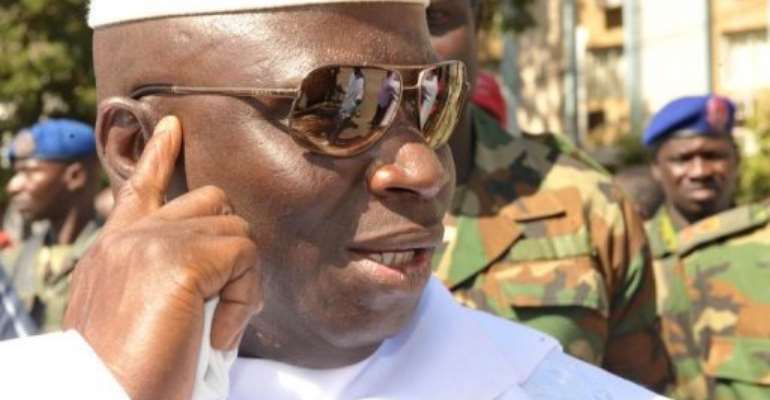 NOUAKCHOTT (AFP) - The leaders of Gambia and Mauritania on Tuesday expressed their concern over the deteriorating security situation in the Sahel region as northern Mali remains occupied by Tuareg and Islamist rebels.
In a statement released after a three-day visit by Gambian leader Yahya Jammeh to Nouakchott the two leaders expressed "their deep concern over the serious threat to peace and stability in the Sahel-Sahara sub-region following the Libyan crisis."
Armed groups, particularly the Tuareg separatist rebels, who seized northern Mali in the wake of a March coup, were boosted by weapons brought back with them from the war in Libya.
The Tuareg and Al-Qaeda-backed Islamists are both occupying the vast northern area, larger than France, and despite an uneasy relationship they are attempting to forge an accord to together create a breakaway state.
The deal has struck an impasse over the implementation of Islamic law and was heavily criticised by west African leaders.
Mauritanian President Mohamed Ould Abdel Aziz and his Gambian counterpart -- both former military men who ousted their respective governments and went on to be elected -- called for a return to constitutional order in Mali.
They made the same call to Guinea-Bissau, where an interim government has also been set up in the wake of a coup on April 12.
The two leaders on Tuesday signed six co-operation agreements, mostly relating to oil and transport. They also agreed to open up air and shipping routes between Banjul and Nouakchott.